Photographs of Eastern Washington and Western Idaho
Spirit Lake
Coeur d'Alene Park, Spokane
Mill Creek at Walla Walla Washington
Rock on Spokane River
Source: The Art of Eastern Washington and Western Idaho, Charles T. Daily & Company, Chicago, 1900.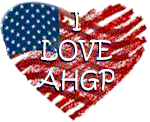 This page was last updated Thursday, 26-Feb-2015 11:31:46 EST
Copyright August © 2011 - 2021 AHGP The American History and Genealogy Project.
Enjoy the work of our webmasters, provide a link, do not copy their work.