The Art of Western Washington and Eastern Idaho
I was recently given this set of 12 books, not large in page count, but the length of a legal size paper. Scanning the pages has been a process because of the size. Finally figured that process out and am now able to scan a full page at a time, just hope I will be able to put my printer back together when they are completed.
There are 10-12 pages per book, with 1-3 photos per page. Two pages in each book is a written history provided by an unknown person. (see source at bottom) Tucked in between the tissue paper and photo page, a small hand written note providing more information about the photo, is sometimes found, these will be included.
Bonnie my thanks to you for providing such great photos for our readers. It is my hope that if any of our readers find a photo they know more about, they will let us know, so we can add additional information, you can leave a message on our Contact Page.
Book One
(Names of Images are as listed in the book)
Source: The Art of Eastern Washington and Western Idaho, Charles T. Daily & Company, Chicago, 1900.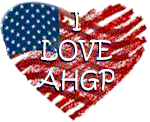 This page was last updated Thursday, 26-Feb-2015 11:31:46 EST
Copyright August © 2011 - 2023 AHGP The American History and Genealogy Project.
Enjoy the work of our webmasters, provide a link, do not copy their work.