| | |
| --- | --- |
| | Part of the American History & Genealogy Project |
Candace Wheeler 1827 ~ 1923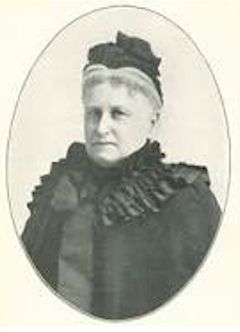 Candace Wheeler
Thirty years ago, with a handful of bright, eager New York girls, Mrs. Wheeler started the School of Decorative Art, turning out needle and embroidery work as artistic as fingers could make it No other work was done by this school until a paper firm in New York offered a $2,000 prize for original wall paper designs. Up to this time no wall paper patterns were made in this country; even our calico designs were made in England. Mrs. Wheeler and her girls decided to compete for this prize. When the exhibition took place, they found that of all the designs offered theirs were the only American patterns exhibited, and they were hung by themselves. A day or two later information came to the School of Decorative Art that they had won the entire award of $2,000.

Mrs. Wheeler founded the famous Onteora Club, where she wrote the greater part of ''Principles of Home Decorations," and other books bearing on art Mrs. Wheeler was the artistic genius of the Woman's Building of the Columbian Exposition, and her daughter, Mrs. Keith, painted the ceiling in the library of that building. Pupils of this School of Decorative Art are scattered all over the country. One of the best painters now, is a pupil of this school. Miss Jean B. Stearns. Her specialty is Italian art.
Wall Paper Prints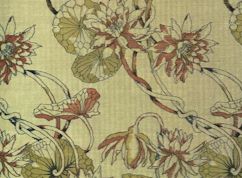 Source: The Part Taken by Women in American History, By Mrs. John A. Logan, Published by The Perry-Nalle Publishing Company, Wilmington, Delaware, 1912.