| | |
| --- | --- |
| | Part of the American History & Genealogy Project |
Alice Cordelia Morse 1863 ~ 1961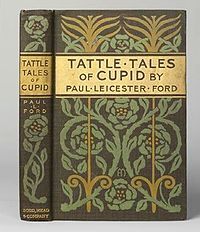 Work of Alice Cordelia Morse
Was born June 1, 1862, in Hammondsville, Jefferson County, Ohio. After a common school education she took her first lessons in drawing in an evening class started by the Christian Endeavor Society of Doctor Eggleston's Church.
That little class of crude young people was the beginning of the art education of some of the noted competitors today in New York Art Circles. Miss Morse submitted a drawing from this class to the Woman's Art School, Cooper Union and was admitted for a four years' course, which she completed.
Entering; later, the studio of John La Farge, the foremost artist of stained glass designing in this country, she studied and painted with great assiduity, under his supervision.
Later she sent a study of a head, painted on glass, to Louis C. Tiffany and Company, which admitted her into the Tiffany studio to paint glass and study designing. While there, she was a successful contestant in several designs for book covers, which aroused interest in this comparatively new art in this country, and she decided to take up this field of designing.
She made many covers of holiday editions and fine books for well-known publishing houses. This she has carried on in connection with glass designing, until her name is familiar to the designing fraternity and the annual exhibitors in the New York architectural League. She was the designer of the glass window in the Beecher Memorial Church, of Brooklyn.

Source: The Part Taken by Women in American History, By Mrs. John A. Logan, Published by The Perry-Nalle Publishing Company, Wilmington, Delaware, 1912.