Roman Catholic Clergy in the United States
"The American Christian Record"
Published by Clark and Meeker, Boston, 1860


D.D.=Doctor of Divinity
| | | |
| --- | --- | --- |
| | | |
| Archbishops | Provinces | P.O. Addresses |
| Most Rev. Joseph S. Alemany, D.D., | San Francisco, | San Francisco, Cal. |
| Most Rev. Anthony Blane, D.D., | New Orleans, | New Orleans, La. |
| Most Rev. Francis N. Blanchet, D.D., | Oregon, | Oregon city, Oregon. |
| Most Rev. John Hughes, D.D., | New York, | New York. |
| Most Rev. Francis Kenrick D. D., | Baltimore, | Baltimore. Md. |
| Most Rev. Peter R. Kenrick D.D., | St. Louis, | St. Louis, Mo. |
| Most Rev. John B. Purcell, D.D., | Cincinnati, | Cincinnati, O. |
| &nbsp | | |
| Bishops | Dioceses | P.O. Addresses |
| Right Rev. Thaddeus Amat, D.D., | Monterey, | Santa Barbara, Cal. |
| Right Rev. D. W. Bacon, D.,D | Portland, | Portland, Me. |
| Right Rev. John Barry, D. D., | Sault Ste. Marie, | Sault Ste. Marie, Mich. |
| Right Rev. J. R. Bayley, D.D., | Savannah, | Savannah, Ga. |
| Right Rev. Frederic Baraga, D. D., | Newark, | Newark, N. J. |
| Right Rev. A. M. A. Blanchet, D.D., | Nesqualy, | Fort Vancouver, W. T. |
| Right Rev. Andrew Byrne, D.D., | Little Rock, | Little Rock, Ark. |
| Right Rev. George A. Carroll, D.D., | Covington, | Covington, Ky. |
| Right Rev. M. De St. Palais, D.D., | Vincennes, | Vincennes, Ind. |
| Right Rev. L. De Goesbriand, D.D., | Burlington, | Burlington, Vt. |
| Right Rev. J. Duggan, D.D., | Chicago, | Chicago, Ill. |
| Right Rev. Wm. H. Elder, D.D., | Boston, | Natchez, Miss. |
| Right Rev. John B. Fitzpatrick, D.D., | St. Paul, | Boston, Mass. |
| Right Rev. T. L. Grace, D.D., | Milwaukie, | St. Paul, Min. |
| Right Rev. John M. Henni, D.D., | Natchez, | Milwaukie, Wis. |
| Right Rev. H. D. Juncken, D.D., | Alton, | Alton, Ill. |
| Right Rev. John Lamy, D.D., | Santa Fe, | Santa Fe, N. Mexico. |
| Right Rev. P. P. Lefevre, D.D., | Detroit, | Detroit, Mich. |
| Right Rev. John Loughlin, D.D., | Brooklyn, | Brooklyn, N. Y. |
| Right Rev. John H. Luers, D.D., | Fort Wayne, | Fort Wayne, Ind. |
| Right Rev. P. N. Lynch, D.D., | Charleston, | Charleston, S. C. |
| Right Rev. A. Martin, D.D., | Natchitoches, | Natchitoches, La. |
| Right Rev. J. McCloskey, D.D., | Albany, | Albany, N. Y. |
| Right Rev. F. P. McFarland, D. D., | Hartford, | Providence, R. I. |
| Right Rev. J. McGill, D. D., | Richmond, | Richmond, Va. |
| Right Rev. J. B. Miege, D.D., | Indian Territory, | Leavenworth city, K. |
| Right Rev. R. P. Miles, D..D, | Nashville, | Nashville, Tenn. |
| Right Rev. John N. Neumann, D.D., | Philadelphia, | Philadelphia, Pa. |
| Right Rev. M. O'Connor, D.D., | Pittsburgh, | Pittsburgh, Pa. |
| Right Rev. James O'Gorman, D.D., | Nebraska, | Nebraska city, Neb. |
| Right Rev. John M. Odin, D.D., | Galveston, | Galveston, Tex. |
| Right Rev. J. Quinlan, D.D., | Mobile, | Mobile, Ala. |
| Right Rev. A. Rappe, D.D., | Cleveland, | Cleveland, O. |
| Right Rev. M. J. Spalding, D.D., | Louisville, | Louisville, Ky. |
| Right Rev. C. Smyth, D.D., | Dubuque, | Dubuque, Iowa. |
| Right Rev. J. Timon, D.D., | Buffalo, | Buffalo, N. Y. |
| Right Rev. A. Verot, D.D., | Florida, | Florida, N. Y. |
| Right Rev. J. Whelan, D.D., | Nashville, | Nashville, Tenn. |
| Right Rev. R. V. Whelan, D.D., | Wheeling, | Wheeling, Va. |
| Right Rev. J. F. Wood, D.D., | Philadelphia, | Philadelphia, Pa. |
| Right Rev. J. M. Young, D.D., | Erie, | Erie, Pa. |
Priests
| | | |
| --- | --- | --- |
| | | |
| Aarts, A., Belgium, Wis. | Hayden, Thomas, Bedford, Pa. | O'Laughlen, F. P., Bardstown, Ky. |
| Abarth, Dionysius, Louisville, Ky. | Haberthur, Peter, Greenwood, O. | Olivetti, Michael, Port Henry, N. Y. |
| Abbadie, Francis, Grand Coteau, La. | Hackett, Michael, Salina, N. Y. | Olivier, R. H., Brownsville, Tex. |
| Abel, Robert A., Hardinsburgh, Ky. | Hackett, P. R., Mobile, Ala. | Olivier, R., Spring Hill Col., Mobile, Ala. |
| Accolti, Michael, Santa Clara, Cal. | Hackett, John, Strongstown, Pa. | O'Neal, John, Machias, Me. |
| Achard, E, Grand Coteau, La. | Hackett, John, Tarrytown, N. Y. | O'Neil, Dennis, Portage Lake, Mich. |
| Acquarone, L., Gloucester, Mass. | Haindl, Benedict, Shakopee, Min. | O'Neil, James H., Stamford, Ct. |
| Aiken, John, Georgetown, D. C. | Haering, Michael, Washington, Mo. | O'Neil, John. St. Louis, Mo. |
| Albreck, Joseph M., Himmelgarten, O. | Hagerty, P., Oconomowac, Wis. | O'Neil, J. F., sen., Savannah, Ga. |
| Albrinck, John O., Reading, O. | Hahne, T. F., Dayton, O. | O'Neil, J. F., jr., --, Ga. |
| Alig, Matthias, Washington. D. C. | Haider, M., Madison, Wis. | O'Neill, Michael, Islip, N. Y. |
| Alizeri, Joseph, Cape Girardeau, Mo. | Hallinan, Michael M., Baltimore, Md. | O'Neill, Michael, Wooster, Ohio. |
| Allen, H. G., Lexington, Ky. | Halpin, J., Frederick, Md. | O'Neill, Patrick, Brooklyn, N. Y. |
| Allernan, J. A., Rock Island, Ill. | Hamel, E., Lexington, Mo. | O'Neill, Thomas, Bardstown, Ky. |
| Atmicks, Servatius, Teutopolis, Ill. | Hendreken, Thomas, Waterbury, Ct. | Onterderick, M., New Iberia, La. |
| Ambris, Doroteo, San Antonio, Cal. | Hamilton, G. A., Logansport, Ind. | Ordano, A., New Bedford, Pa, |
| Andolshek, Andrew, Lapointe, Mich. | Hamilton, Geo. A., Charlestown, Mass. | O'Regan, J., Old Mines, Mo. |
| Andrieux, A., Donaldsonville, La. | Hamilton, Wm., Jacksonville, Fla. | Orengo, Lewis, Waverley, Tenn. |
| Anelli, Francis, Fort Lee, N. J. | Hamm, Joseph, Bastross, Pa. | O'Reilly, Bernard, Corpus Christi, Texas. |
| Anselm, John, Little Canada, Mo. | Hammell, G., Brooklyn, N. Y. | O'Reilly, Bernard, Fordham, N. Y |
| Anstaett, Joseph, Galveston, Tex. | Hammer, Clements, Cincinnati, O. | O'Reilly, Cornelius, Jersey city, N. J. |
| Anthony, -----, Wolf Creek, O. | Hannegan, John N., Brooklyn, N. Y. | O'Rielly, Charles, Brattleboro, Vt. |
| Anthony, Mark, La Salle, Ill. | Hannagan, Timothy, Philadelphia, Pa. | O'Rielly, E. J., Newburgh, N. Y. |
| Anthonioz, Joseph, Grand Coteau, La. | Hannash, Frederic, Guttenburg, Iowa. | O'Rielly, Hugh J., Willimantic, Ct. |
| Anwander, Thaddeus, New Orleans, La. | Hannon, Mathias, Garryowen, Iowa. | O'Rielly, J. V., St. Joseph's College, Pa. |
| Aquaroni, A., New Orleans, La. | Hannon, E., Cleveland, O. | O'Rielly, J., St. Louis, Mo. |
| Arden, Henry, Benicia, Cal. | Handseler, E., Avon, O. | O'Rielly, Michael, Baltimore, Md. |
| Arnoudt, Peter, Cincinnati. O. | Handy, John, Yreka, Cal. | O'Rielly, Michael, Stonington, Ct. |
| Arrant, J. Nepomucen, Dunkirk, N. Y. | Harkspil, John, Randolph, O. | O'Rielly, Miles, French Prairie, Ore. |
| Aschwanden, Joseph, Georgetown, D. C. | Harrington, John, San Francisco. Cal. | O'Rielly, M., La Salle, Ill. |
| Asmuth, J., Barrens, Mo. | Hart, Matthew, New Haven, Ct. | O'Rielly, W., Newport, R. I. |
| Aubier, John, College, Fordham, N. Y. | Harnett, Wm., Philadelphia, Pa. | O'Rielly, Thomas, Savannah, Ga. |
| Aubril, E., St. Augustine, Fla. | Hartloup, O., Brooklyn, L. I. | O'Rielly, Patrick T., Worcester, Mass. |
| Aud, Athanasius A., Lebanon, Ky. | Hartmann, A., Latrobe, Pa. | O'Rielly, Patrick, Weaverville, Cal. |
| Audran, E., Vincennes, Ind. | Hartney, Michael, Salem, Mass. | O'Rielly, R. P., Philadelphia, Pa. |
| Augagneur, S., Nacogdoches, Tex. | Haskins, G. F., Boston, Mass. | Orlandi, Francis, Natchez, Miss. |
| Auger, L. A., Sonores, Cal. | Haseltine, J., Nazareth, near Bardstown, Ky. | Orth, Gabriel, New Vienna, Iowa. |
| Austermann, B., Greenwood, near Minster, O. | Hassen, James, Atlanta, Ga. | Ostrop, F. A., Alton, Ill. |
| Avenard, J. B., Campte, La. | Haslbauer, John B., Richfield, Wis. | O'Shaughnessy, J. P., Mauch Chunk, Pa. |
| Aylward, J ., Fort Dodge, Iowa. | Hatala, A., Chicago, Ill. | Shea, F. J., Pittsburgh, Pa. |
| Bach, John B., Williamsport, Pa. | Hauptman, John, Brooklyn, E. D., N. Y. | O'Sullivan, James, Hudson, N. Y. |
| Bacon, Patrick J., Biddeford, Me. | Hattenberger, A., Fort Madison, Iowa. | O'Sullivan, J., St. Louis, Mo. |
| Badon, Victor, Dubuque, Iowa. | Haviland, Arthur, Chester, Pa. | O'Sullivan, Peter, Old Man's Creek, Iowa. |
| Bague, Charles, Whitemarsh, Md. | Havermans, Peter, Troy, N. Y. | O'Sullivan, Thomas, Randolph, Mass. |
| Baker, Francis A., New York. | Hayden, J., New Orleans, La. | Oster, Anatole, St. Paul, Min. |
| Baker, R. S., Charleston, S. C. | Hayes, Thomas, Arroyo Hondo, N. M. | O'Toole, Tim., Washington, D. C. |
| Balfe, Jos., Nicetown, Philadelphia, Pa. | Hayes, James, Bardstown, Ky. | Ozdecor, Leo, St. Peter's, Ind. |
| Balfe, Henry, Lancaster, Pa. | Healy, Patrick, East Boston, Mass. | Pabisch, F., St. Mary's Sem., Cincinnati, O. |
| Balli, Augustine, Coalbrookdale, Pa. | Healy, James A., Boston, Mass. | Pacciarini, Basil, Boston, Mass. |
| Balleis, Nicholas, West Hoboken, N. J. | Healy, D., Milwood, Mo. | Padev, Charles, Harrisburg, Texas. |
| Bally, L., Berwick, O. | Healy, M., Tiffin, O. | Pallais, A., Buffalo, N. Y. |
| Baltes, P. J ., Belleville, Ill. | Hearne, Daniel, Taunton, Mass. | Paresce, A. M., Frederick, Md. |
| Ballustrini, G., Brooklyn, N. Y. | Hechinger, Anthony, Mount Healthy, O. | Parke, H. F., Parkersburg, Va. |
| Bannon, John, St. Louis, Mo. | Hecker, I. T., New York. | Paret, C., German Coast, La. |
| Bapst, John, Worcester, Mass. | Heigenrother, Const.. Baltimore, Md. | Parisot, P. F., Brownsville, Texas. |
| Barbanchon, L., Keeseville, N. Y. | Heidencamp, Joseph, Farkersburg, Va. | Parsons, W. D., Baltimore, Md. |
| Barbelin, Felix, Philadelphia, Pa. | Fleimann, Theo., Leavenworth, Kan. | Parzyk, Stanislaus, Birmingham, Pa. |
| Barber, Samuel, St. Thomas Manor, Port Tobacco, Md. | Heiss, Michael, Nojoshing, Wis. | Paulet, Eugenis, Belen, New Mex. |
| Barbier, F., Barrens, Mo. | Heimbucher, Tim., Pendleton, N. Y. | Paulinus, Marie, near New Haven, Ky. |
| Barnach, P., Castroville, Tex. | Heimerling, Roderick, Beardstown, Ill. | Payne, William, Buffalo, N. Y. |
| Barrister, J ., Loyola Col, Baltimore, Md. | Heimo, A., Constableville, N. Y. | Peiffer, Michael, Little Chute, Wis. |
| Barron, Thos., Rockland, Me. | Helias, Ferd., Harr's Settlement, Mo. | Pelamourgues, A., Davenport, Iowa. |
| Barry, Wm. J., Mt. St. Marys Seminary, Cincinnati, O. | Helmprecht, J. M., New York. | Pellicer, A. D., Montgomery, Ala. |
| Barry, Wm., Spring Hill Cottage, near Mobile, Ala. | Hemsteger, B., Columbus, O. | Peppersack, F. W., Haubstaat, Ind. |
| Barry, John, Rossville, N. Y. | Hendricks, P. L., Carondelet, Mo. | Perche, N. J., New Orleans, La. |
| Bartels, B., Freeburg, Ill. | Henewig, Damian, Teutopolis, Ill. | Permadinger, F., Grafton, Wis. |
| Batz, Leonard, Nojoshing, Wis. | Hengehold, J. B., Cincinnati, O. | Pernot, Claudius, New York. |
| Baudinelli, J. Baptist, Birmingham, Pa. | Henuebery, Patrick, Mariastein, O. | Parrache, J., Exeter, N. H. |
| Bauer, Gregory, Latrobe, Pa. | Hennessey, P., New York. | Perry, Peter, Cynthiana, Ky. |
| Bauer, S., Maumee city, O. | Henessey, E. ML, Niagara Falls, N. Y. | Perrodin, John C, Two Rivers, Wis. |
| Beaulieu, J. M., Cloutierville, La. | Hennessey, James A., Detroit, Mich. | Peter, F., Thompson, Ohio. |
| Beaudevin, Victor, Paterson, N. J. | Hennessey, J., St. Louis, Mo. | Peter, G., Fremont, Ohio. |
| Beccard, A., Lafourche, La. | Hennaert, Peter, Detroit, Mich. | Peters, F. H. J., Detroit, Mich. |
| Becherer, C., Lasalle, Ill. | Henry, J., St. Louis, Mo. | Peters, Henry, Connersville, Ind. |
| Becker, J ., Apple Creek, Mo. | Henrion, Wm., Sinsinawa, Wis. | Petsch, R. Leopold, Baltimore, Md. |
| Beckwith, F., Terre Haute, Ind. | Herbert, W., Chicago, Ill. | Pfaller, F., Sun Prairie, Wis. |
| Bede, Peter, Lockport, N. Y. | Herbst, John U., Newport, N. Y. | Phelan, James, Astoria, N. Y. |
| Beecham, William, Rome, N. Y. | Herbstritt, Andrew, Wapakoneta, O. | Phelan, R. J., Freeport, Pa. |
| Beershneider, Brazoria, Tex. | Hergenrother, C, Rochester, N. Y. | Picard, F., Richmond, Vt. |
| Behn, P., Tiffin, O. | Herfkerns, Henry, Waddington, N. Y. | Picardo, Benjamin, Santa Clara, Cal. |
| Beiter, M., Brighton, Wis. | Herrmann, Alto, San Antonio, Tex. | Picheri, H., New Orleans, La. |
| Bekkers, John H., Louisville, Ky. | Hespelein, John B., Baltimore, Md. | Picherit, H., Spring Hill, near Mobile, Ala. |
| Bellier, J. P., Alexandria, La. | Hewitt, Augustine F., New York. | Pickler, M., Ashford, Wis. |
| Bender, Fred. Newark, O. | Heymann, Joachim, Philadelphia, Pa. | Pieralt, A., Rochester, N. Y. |
| Beuausse, Felix, Springhill, Mobile, Ala. | Hickey, John, Baltimore, Md. | Pierrard, Jos., Univ., Galveston, Tex. |
| Benoit, Julian, Fort Wayne, Ind. | Higginbotham, John, Chicago, Ill. | Piers, B., Montgomery, Ind. |
| Beranek, George, New York. | Highland. P., Greencastle, Ind. | Pierre, J., Shreveport, La. |
| Berbigier, John, Frenchville, Pa. | Hipelius, Edward, Atchison, Kan. | Pierz, F., Crow Wing, Min. |
| Berger, Aug, Zanesville, O. | Hilner, B., Boonville, Mo. | Piette, L., Portland, Ore. |
| Bergsman, Jerome, Granville, Wis. | Hill, Roman, Covington, Ky. | Pilz, Gerard, Latrobe, Pa. |
| Bermingham, T., Edgefield C. H., S. C. | Hitzelberger, A. L., Frederick, Md. | Pilz, Placidua, Latrobe, Pa. |
| Bernetzder, Chilian, Kylerstown, Pa. | Hoban, Henry, Washington, D. C. | Pinard, F., Las Yegas, N. M. |
| Bermingham, T., Nassau, Bahama Islands. | Hobi, Isidore, Ferdinand, Ind. | Piot, B. S., near Ellicott's Mills, Md. |
| Bertail, A., Paincourtville, La. | Hoey, Lawrence, Madison, N. J. | Pise, C. O, Brooklyn, N. Y. |
| Berthaud, M. W'., Baton Rouge, La. | Hoeffel, J., Defiance, O. | Planchet, M., Roma, Texas. |
| Berthelet, F., Fordham, N. Y. | Hickey, John, Pittsburgh, Pa. | Plathe, H., Fort Des Moines, Iowa. |
| Boshor, James M., St. Charles, Mo. | Hoeres, N., McKeesport, Pa. | Plunkett, Joseph H., Portsmouth, Va. |
| Bessonies, Aug, Indianapolis, Ind. | Hoecken, A., Mission St. Ignatius, Wash. T. | Poch, P., Alden, N. Y. |
| Beyhurst, Martin, Fancy Farm, Ky. | Hoffzugott, James, Birmingham, Pa. | Poelking, Joseph, Sinsinawa, Wis. |
| Bieman, Joseph L., Knoxville, Tenn. | Hogan, James, Troy, N. Y. | Polk, Joseph, Richmond, Va. |
| Biglione, Alphonsus, San Francisco, Cal. | Hogan, John, Belleville, N. J. | Polack, M., Beloit Road, Wis. |
| Biggio, Joseph, Bordentown, N. J. | Hogan, John, near Dubuque, Iowa. | Pollard, W., Loretto, Pa. |
| Billon, Jos., Butler, Pa. | Holton, Peter, Pas Christian, Miss. | Pont, F., Pascagoula, Miss. |
| Bixio, Joseph, San Jose, Cal. | Holzer, F. H., Cincinnati, O. | Ponchel, Narcissus, Norwalk, Ohio. |
| Blacker, Michael, Philadelphia, Pa. | Holzrer, Lawrence, Philadelphia, Pa. | Porte, Dominic, New Orleans, La. |
| Blaive, Dominic, San Francisco, Cal. | Holzhauer, Joseph M., Milwaukie, Wis. | Porter, P., New Orleans, La. |
| Blake, Thos., Xenia, O. | Hone, C. F., Maysville, Ky. | Poulin, Z., Oregon city, Ore. |
| Blenkinsop, Wm., Cabotville, Mass. | Horman, Alto, San Antonio, Tex. | Power, J., St. lnigoe's, St. Mary's co., Md. |
| Blenkinsop, Peter J ., Frederick, Md. | Horstmann, F. X., Bardstown, Ky. | Power, James, Reading, Pa, |
| Blettner, John, Buffalo, N. Y. | Hoste, L., Gallatin, Tenn. | Power, John J., Worchester, Mass. |
| Bliemmel, Emeran, Latrobe, Pa. | Hotz, J. B., Pittsburgh, Pa. | Power, Michael, Saugerties, N. Y. |
| Blox, John E., Philadelphia, Pa. | Houlehan, Daniel, New Orleans, La. | Power, T. C., Sinsinawa, Wis. |
| Bloessinger, Fr. J ., Belleville, Ill. | Hourigan, James, Binghamton, N. Y. | Power, Walter A., Henry, Ill. |
| Blumm, Gabriel, Latrobe, Pa. | Howard, Maurice, Springfield, O. | Powers, J., St. Joseph's, Mo. |
| Boe, Lawrence, Louisville, Ky. | Howard, William, Rome, N. Y. | Powers, Michael, Hickman, Ky. |
| Boehne, 0., Fort Jennings, O. | Howell, Isaac P. Elizabeth, N. J. | Poyet, A., Abbeville, La. |
| Boetzkes, J ., St.John Bapt., Franklin Co., M. | Huber, Stephen, Wellsburg, Va. | Prachensky, Joseph, New Orleans, La. |
| Boeker, Henry, New Richmond, O. | Huber, Joseph, Flatbush, L. I. | Prczreski, Julian, Bandera, Tex. |
| Boff, F., Toledo, O. | Huber, Otho, Carrolton, Pa. | Preith, Gottfreid, Newark, N. J. |
| Boglioli, Charles, Donaldsville, La. | Hubert, Darius E., Baton Rouge, La. | Prelato, Ignatius, Santa Clara, Cal. |
| Boheme, Ghislain H., Paulding, Miss. | Hudon, Henry, New York. | Prendergast, C. H., Savannah, Ga. |
| Bokel, J. A., Washington, D. C. | Hughes, Peter, Murrinsville, Pa. | Prendergast, John P., Westchester, Pa. |
| Bompgartner, M., Davenport, Iowa. | Hughes, James, Hartford, Ct. | Prendergast, Michael, Winona, Min. |
| Bonduel, F. J., Green Bay, Wis. | Hughes, William, Java, N. Y. | Prendergast, M., Alleghany, N. Y. |
| Booker, Charles, New Orleans, La. | Hurley, Michael, Lockport, Ill. | Prendergast, P. A., Pittston, Pa. |
| Borgess, A., Latrobe, Pa. | Hurth, Francis, Palestine, Min. | Preston, Thomas S., N. Y. |
| Borgess, C. H., Cincinnati, O. | Hynes, Thomas, Buffalo, N. Y. | Prezza, Samuel da, Towanda, Pa. |
| Borrajo, A. S., San Elzearo, Tex. | Hutchins, John B., Lebanon, Ky. | Purcell, Ed., Cincinnati, O. |
| Bosco, Aloysius, Santa Clara, Cal. | Huzarski, Francis, Brooklyn, N. Y. | Purcell, Ed., Pittsfield, Mass. |
| Boucher, Francis, Carmen, Tex. | Imasso, J. B., Hoboken, N. J. | Purcell, Michael, Canandaigua, N. Y. |
| Botti, Jos. A., Valparaiso, Ind. | Imoda, Cam., Mission Sacred Heart, W. T. | Putnam, Ed., N. Whitefield, Me. |
| Bouchet, Michael, Deatsville, Ky. | Imsand, Peter, Mobile, Ala. | Quan, James, Webster, Mass. |
| Boudreaux, Florentine, Bardstown, Ky. | Inama, Adalbert, Roxbury, Wis. | Quarter, Walter J., New York. |
| Boudreaux, Isidore J ., near Florissant, Mo. | Indthout, G., Wilmington. Ill. | Querat, Joseph, Refugio, Tex. |
| Boulger, Thomas J ., Rockford, Ill. | Inthout, H. G., Springfield, Ky. | Quigley, Hugh, DeerQeld, Mich. |
| Bowles, Joseph D., Burlington, N. J. | Jacker, Edward, L'Anse, Mich. | Quigley, John J., Barrens, Mo. |
| Bowling, C. D., St. Josephfs, Perry Co., O. | Jacobs, Joseph M., Philadelphia, Pa. | Quigley, Thomas, Raleigh, N. C. |
| Boyce, John, Worcester, Mass. | Jacque, P. A., Shawneetown, Ill. | Quin, J., Toledo, O. |
| Boyce, James, New York. | Jacquet, John, Bellaire, O. | Quinn, James, Burlington, Vt. |
| Boyle, John, Aurora, Ill. | Jair, Otto, Cincinnati, O. | Quinn, James, Raywick, Ky. |
| Boyle, F. X., Washington, D. C. | Jan, M., St. Martinsville, La. | Quinn, John, Piermont, N. Y. |
| Boylan, Ch., Rutland, Vt. | Janalik, Aloysius, St. Inigoes, Md. | Quinn, John, Sacramento, Cal. |
| Bradley, James, New Orleans, La. | Janneau, Julius, Marksville, La, | Quinn, John, Providence, R. I. |
| Bradley, James, Newry, Pa. | Jansen, J., Franklin, Wis. | Quinn, John, Philadelphia, Pa. |
| Bradley, Patrick, Albion, N. Y. | Janssen, J., Springfield, Ill. | Quinn, John, Providence, R. I. |
| Bradley, P., Farmington, Wis. | Jarboe, J. T., Sinsinawa, Wis. | Quinn, Thomas, Providence, R. I. |
| Brady, Hugh, Louisville, Ky. | Jean, Frederic, Lyons, Iowa. | Quinn, Thomas, Philadelphia, Pa. |
| Brady, P., Troy, N. Y. | Jego, F. L. M., Lambertsville, N. J. | Quinn, Thomas, Pittsburgh, Pa. |
| Brady, Hugh T., New York. | Jenny, Dominic, Spring Hill, Mobile, Ala. | Quinn, Thomas, Railway, N. J. |
| Brady, John, E. D., Brooklyn, N. Y. | Jenkins, O. L, Ellicott's Mills, Md. | Quinn, William, New York. |
| Brady, John, Claremont, N. H. | Jerome, Mary, near New Haven, Ky. | Racca, Michael, Santa Barbara, Cal. |
| Brady, John, Richmond, Va. | Jimeno, Antonio, Santa Barbara, Cal. | Rachor, B., St. John's, Lake co., Ind. |
| Brady, Charles, Norwich, N. Y. | Joos, Ed., Monroe, Mich. | Rafferty, Patrick, Philadelphia, Pa. |
| Brady, Robert, Frederick, Md. | Joseph, Mary, near New Haven, Ky. | Raffeiner, John, Brooklyn, N. Y. |
| Brady, Thomas, Medina, N. Y. | Jobert, J. B., New Orleans, La. | Raho, Bl., Los Angelos, Cal. |
| Brady, P., Central Township, Mo. | Joslin, Titus, New York. | Rainaldi, Raphael, Shasta, Cal. |
| Branagan, F., E. Cambridge, Mass. | Jourdant, Anthony, New Orleans, La. | Ralliere, J. B., Tome, New Mex. |
| Branstatter, Jacob, New York. | Josette, Jos., Mission Sacred Heart, W. T. | Ramsauer, Maurice, Manlius, N. Y. |
| Brandt, L., Madison, Ind. | Joyce, Thomas, Louisville, Ky. | Randanne, J. B., Ellicott's Mills, Md. |
| Brandts, E. H., Covington, Ky. | Joyce, Thomas, Cold Spring, N. Y. | Raphael, R., Centreville, Ill. |
| Brannagan, John S., Philadelphia, Pa. | Jouin, Louis, New York. | Ratte, Anton, Piqua, O. |
| Brazill, John F., Bellview, Iowa. | Jungen, M., Covington, Ky. | Rassadowski, P., Pana Maria, Tex. |
| Breamer, M., Thompson, O. | Kaiser, Eusebius, Fort Madison, Iowa. | Rau, Leo, Latrobe, Pa. |
| Breen, M., Font Hill, N. Y. | Kalum, P., Brownsville, Tex. | Rauch, Joseph, Joliet, HI. |
| Brennan, Dennis, Weston, Va. | Kalvalage, Fred., Chicago, Ill. | Rauch, J. J., Etna Furnace, O., |
| Brennan, James, New York. | Kane, R., New Orleans, La. | Raufeisen, John, Rondout, N. T. |
| Brennan, J. J., Jacksonville, Ill. | Karel, --, Columbus, O. | Ravalli, Anthony, Santa Clara, Cal. |
| Brennan, L. A., Catasaqne, Pa. | Karge, F., Portsmouth, O. | Ravoux, A., St. Paul, Min. |
| Brennan, G., Racine, Wis. | Kavanagh, Martin, Rochester, N. Y. | Raybaudie, M., Trenton, N. J. |
| Brennan, R. S., Seminary, Fordham, N. Y. | Kauffman, Joseph, Troy, Ind. | Raymond, Gilbert, Opelousas, La- |
| Brent, Julius, Mount Vernon, O. | Kean, Wm., Blockley, Pa. | Raymond, F. X., Opelousas, La. |
| Briady, Edward, Port Jervis, N. Y. | Kearney, Denis, Washington, Pa. | Reardon, Thomas, Easton, Pa. |
| Brickwedde, Aug., Mud Creek, Ill. | Kearney, James, Johnstown, Pa. | Rebours, Thos. Aug., Markville, La. |
| Brissard, L'Erable, Ill. | Kearney, J. F., Springfield, O. | Recouvreur, Fr., Ruma, Ill. |
| Brockhagen, H., Merrimac River, Mo. | Kearney, Jerome, Latrobe, Pa. | Reck, A., Meadville, Pa. |
| Brogard, Joseph, Lexington, Ky. | Keegan, Wm., Brooklyn, N. Y. | Reed, J. F., near Bardstown, Ky. |
| Brophy, Geo. R., Harlem, N. Y. | Keenan, Bernard, Lancaster, Pa. | Reffe, J. George, West Point, Iowa. |
| Brouiliet, J. B. A., Yancouver, W. T. | Keenan, Thomas, East Troy, Wis. | Regal, J. B., Jerseyville, Ill. |
| Brown, H. Y., Chattanooga, Tenn. | Keenan, Terence, Hornellsville, N Y | Rehrl, Caspar, Addison, Wis. |
| Brown, P., Sand Patch, Pa. | Keenan, T., Oshkosh, Wis. | Rehrl, Geo., Milwaukie, Wis. |
| Browne, Peter, Providence, R. I. | Keller, Bonav., Philadelphia, Pa. | Reid. J., diocese of Pittsburgh, Beaver, Pa. |
| Bruhl, James, St. Louis, Mo. | Keller, George, Faribault, Min. | Reilly, Patrick, Little Rock, Ark. |
| Brulh, Jas., Spring Hill Col., Mobile, Ala. | Kellner, C, Dardennes, Mo. | Reilly, P., Wilmington, Del. |
| Brummer, F. de S., St. John's, O. | Kelly, David, Dayton, O. | Reindl, M., Hartford, Wis. |
| Brummer, J. W., Enoch, O. | Kelly, Daniel, Norwich, Ct. | Reichert, Aug., Glandolf, O. |
| Brunneman, Joseph, Sag Harbor, N. Y. | Kelly, Daniel, Philadelphia, Pa. | Reinecke, Aug., Shoal Creek Station, Ill. |
| Brunning, Bernard, Delhi, O. | Kelly, James, Chambersburg, Pa. | Reis, J., Collinsville, Ill. |
| Buchmayer, Ambrose, New York. | Kelly, John, New Jersey. | Reiser, Ignatius, Pine Creek, Pa. |
| Buf, Engelbert, Himmelgarten, O. | Kelly, John, Philadelphia, Pa. | Reiter, Earnest, Boston, Mass. |
| Burke, T. C, Chicago, Ill. | Kelly, John A. (not given) | Renoni, Charles, Boston, Mass. |
| Burke, F., St. Louis. Mo. | Kelly, Joseph A., St. Joseph's College, Perry co., O. | Reutler, M., Berlin, O. |
| Burlando, F., Emmitsburg, Md. | Kelly, Michael, Oswego, N. Y. | Reynolds, T. S., Birmingham, Pa. |
| Burns, John, St. Augustine's, Pa. | Kelly, Patrick. Danbury, Ct. | Ridder, J. H., Cincinnati, O. |
| Burns, Nicholas, Owego, N. Y. | Kelly, Peter M., Hartford, Ct. | Ries, Bruno, St. Joseph's Prairie, Min. |
| Buscotts, James, New Westphalia, Mo. | Kelly, R., Spring Hill CoL, Mobile, Ala. | Rimsall, G. A., Fordham, N. Y. |
| Buteux, Stanislaus, Shieldsborough, Miss. | Kelly, Thomas, Bridgeport, Ill. | Ringele, Jacob, Wapakonetta, O. |
| Butler, Joseph, Galveston, Tex. | Kelly, M., Omaha, Neb. | Riordan, George T., Kenosha, Wis. |
| Butler, T. J., Chicago, Ill. | Kendeler, F. H., Sinsinawa, Wis. | Riordan, H., New Orleans, La. |
| Butler, T. R., Covington, Ky. | Kennedy, D., Independence, Mo. | Riordan, Michael, Poughkeepsie, N. Y. |
| Byrne, Dennis, Jacksonville, Ill. | Kennedy, Michael, Piqua, O. | Riordan, M., St. Louis, Mo. |
| Byrne, Stephen, Memphis, Tenn. | Kennedy, T., Bloomington, Ill. | Riordan, Thos., Fairfield, Vt. |
| Byrne, J. B., Mt. St. Mary's, Emmittsburg, Md. | Kenny, Daniel, Milwaukie, Wis. | Rivieccio, L., Dolores, Cal. |
| Byrnes, Robert, New York. | Kenny, Edward, Dubuque, Iowa. | Robert, John O, Little Canada, Min. |
| Cahill, P., Plattsburg, N. Y. | Keogh, James, Pittsburgh, Pa. | Roche, A. L., Randolph, Mass. |
| Caillet, L. Eugene, St. Paul, Min. | Keogh, P. Vincent, Springfield, Ky. | Roccofort, Aloysius, Boston, Mass. |
| Cal.andri, Anthony, Birmingham, Pa. | Kernan, P., Carlinsville, Ill. | Roche, Maurice, Coxsackie, N. Y. |
| Cal.laghan, Joseph, Frederick, Md. | Kernion, Gus. J., St. Louis, Mo. | Rocheford, J. H., Sinsinawa, Wis. |
| Cal.lan, John, Dover, N. J. | Kerrigan, Michael, San Francisco, Cal. | Roduit, Joseph, Grand Coteau, La. |
| Cal.lan, James, Newark, N. J. | Kettner, Lambert, Covington, Ky. | Roelof, Roman, Cincinnati, O. |
| Cambiazo, A., New Orleans, La. | Kevenny, James, Keeseville, N. Y. | Roes, John, Frederick, Md. |
| Cambenhaudt, Frs., Rouse's Point, N. Y. | Kevenny, Philip, Albany, N. Y. | Roesch, Joseph, Obemburg, N. Y. |
| Canavan, P., Portsmouth, N. H. | Kevenny, Thos., Cohoes, N. Y. | Roetzer, M., Findley, O. |
| Canavan, P., senr., Dover, N. H. | Kieran, Terence, Plainfield, N. J. | Rogers, John, New Brunswick, N. J. |
| Cantwell, Nicholas, Philadelphia, Pa. | Kierans, Thos., Port Richmond, Pa. | Rogers, Patrick T., , Mass. |
| Cannobio, Felice da, Dushore, Pa. | Kilroy, E. B., Laporte, Ind. | Rolando, J., Emmettsburg, Md. |
| Cannon, Cornelius, Salem, N. J. | Kilroy, L., Port Huron, Mich. | Rombouts, F., Syracuse, N. Y. |
| Canon, F., Nebraska, Neb. | King, Michael, San Francisco, Cal. | Ronayue, M., New York. |
| Capedevila, Francis, Santa Cruz, Cal. | King, Chas. E., Baltimore, Md. | Rooney, James, New York. |
| Capeder, Anthony, Egypt, Ohio. | Kindekins, Joseph, Adrian, Mich. | Rosecrans, Sylvester H., Cincinnati, O. |
| Capezzutto, R., New Orleans, La. | Kinehan, Rich., Philadelphia, Pa. | Rosenbauer, Michael, New York. |
| Carbon, Peter M., Philadelphia, Pa. | Kinsella, Jeremiah, Westchester, N. Y. | Rosendahl, P., Maskoutah, Ill. |
| Cardinal, Herve, Burlington, Vt. | Kinsella, Michael, Burlington, Iowa. | Rossi, Gaudentius, Birmingham, Pa. |
| Carew, Francis, Carbondale, Pa. | Kirby, J. F., Augusta, Ga. | Rossi, L., Olympia, W. T. |
| Caredda, Joseph, Santa Clara, Cal. | Kirby, P., Dalton, Ga. | Rosweg, Jacob, Dansville, N. Y. |
| Carius, A., Carrolton, La. | Klaholz, Francis, New York. | Rouquette, Adrien, New Orleans, La. |
| Carmody, Hugh, Providence, R. I. | Klein, J. P., Lancaster, N. Y. | Rousselon, Stephen, New Orleans, La. |
| Carney, B., University, Galveston, Texas. | Klein, I., Spades, Ind. | Roussel, Apolinarius, Los Angelos, Cal. |
| Carney, James, Mt. Savage, Md. | Kleineidam, Robt., New York. | Rubi, M., Barrens, Mo. |
| Caro, F., Rondout, N. Y. | Kloeker, Cajetan, West End, Pa. | Rouppe, N., Massillon, O. |
| Carolus, P. J., Napierville, Ill. | Knight, Edward A., Washington, D. C. | Rubio, Cyprian, Mission Santa Inez, Cal. |
| Caron, A., Sandusky, Ohio. | Knowd, James, Barrens, Mo. | Rudolf, Francis J., Oldensburg, Ind. |
| Carr, Felix J., Charleston, S. C. | Koch, J. Emmetsburg, Md. | Rudolph, Fred. C, New York. |
| Carraher, Michael, Bangor, Me. | Koering, H., St. Leo, Dearborn co., Ind. | Ruland, John G., Baltimore, Md. |
| Carrell, Claude, Hecker, Ill. | Koller, M., Big Run, Ky. | Russe, F., Deep Water, Mo. |
| Carrie, Joseph, Mendota, Min. | Kollop, Peter, Mt. Carmel. Ill. | Ryan, John, New York. |
| Carrier, T., Vincennes, Ind. | Konig, Henry, Logansport, Ind. | Ryan, John, Maiden, Mass. |
| Carroll, J. P., Cleveland, Ohio. | Koning, Peter, St. Louis, Mo. | Ryan, John, Legros, Ind. |
| CarrolL M., Elgin, Ill. | Koop, J. A., Cape Girardeau, Mo. | Ryan, Joseph T., Springfield, Ky. |
| Carroll, Eugene, Utica, N. Y. | Koopmans, Peter C, Marshall, Mich. | Ryan, P., Charleston, S. C. |
| Carroll, M., Temperanceville, Pa. | Koph, Otto, Bellefonte, dio. of Philadelphia, Pa. | Ryan, P. J., St. Louis, Mo. |
| Carroll, Michael, South Bend, Ind. | Kopp, Anthony, Grosspoint, Ill. | Ryan, S. V., Barrens, Mo. |
| Carroll, Michael X., Foxboro, Mass. | Kramer, Amandus, Latrobe, Pa. | Ryan, Thomas, Summittsville, Pa. |
| Carroll, Richard, San Francisco, Cal. | Kraus, Dominic, Baltimore, Md. | Ryan, Thomas, Paris, Ill. |
| Carroll, William, Albany, N. Y. | Krauthbauer, F. X., Milwaukie, Wis. | Ryan, Wm. A., Bouligny, La. |
| Carter, Charles S. H., Philadelphia, Pa. | Kreckle, John, Ottumwa, Iowa. | Ryder, James, Philadelphia, Pa. |
| Carteyfels, Louis, Aurora, Ill. | Krebez, Felician, New York. | Sadler, Joseph, Rochester, N. Y. |
| Casey, William, Palmyra, N. Y. | Kreusch, Matthew, Freyburg, O. | Saeger, Anthony, New Strasburgh, HL |
| Cassin, James, Sacramento, Cal. | Kroeger, P., 5th st., Cincinnati, O. | Saeger, D., Dansville, N. Y. |
| Cassidy, Stephen. Brooklyn, N. Y. | Kroes, P. P., Alexandria, Va. | Sailer, F. X., Racine, Wis. |
| Cassidy, Eugene, Brooklyn, N. Y. | Krousch, M., Wheeling, Va. | Salaun, F., Seminary, Cleveland, O. |
| Cassidy, Patrick, Lewis Bottom, Ky. | Krutil, Francis, Detroit, Mich. | Salari, Decius, Santa Clara, Cal. |
| Castet, Dominic, Newark, N. J. | Kuenzer, Chas., Philadelphia, Pa. | Salazar, R., Abiquiu, N. M. |
| Caton, Edward, Catonsville, Md. | Kuenzer, Julies, Cumberland, Md. | Salzmann, Joseph, Nojoshing, Wis. |
| Cauvin, Andrew, Natchitoches, La. | Kuenzer, Rudolph, Reading. Pa. | Sallaz, F. M. O, Plattsburg, N. Y. |
| Cauvin, Anthony, Hoboken, N. J. | Kuhlmann, Th., St. Xavier's College, Cincinnati, O. | Sanders, M. J., Wyemills, Md. |
| Cauvin, L., Terre aux Boeufs, La. | Kuhr, Ferd., Covington, Ky. | Sanchez, P., Mission Santa Barbara, Cal. |
| Caveng, Lucas, Buffalo, N. T. | Kuhr, G. H., Cincinnati, O. | Sandrock, John, Ste. Marie, Ill. |
| Celsus, F., Buffalo, N. Y. | Kundig, M., Milwaukie, Wis. | Salepointe, N., Santa Fe, N. M. |
| Chalon, Gabriel, Mobile, Ala. | Kunkler, Andrew, Minster, Ohio. | Sanguinetti, A., New York. |
| Chasse, J. B., Washington, Ind. | Kutassy, F., Evansville, Ind. | Sanner, S., Waterford, Wis. |
| Chambille, C. A. R., Detroit, Mich. | Laehaf, Francis, Philadelphia, Pa. | Sarry, Mathews, San Antonio, Tex. |
| Chambodut, L. D. M., Galveston, Tex. | Lacour, Peter, Liberty, Texas. | Saulnier, Edmund, St. Louis, Mo. |
| Chapin, M., Miliken's Bend, La. | Laes, J, Doylestown, Ohio. | Sautois, F., St. Louis, Mo. |
| Charlier, Alphonsus, Georgetown, D. C. | Latent, Annet, New York. | Scanlan, John, Hecksherville, Pa. |
| Chaves, Rafael, Cevoyeta, New Mexico. | Lalumiere, Simon P., St, Louis, Mo. | Scanlan, Michael, Beaver Meadow, Pa. |
| Ceavez, Manuel, Donana, Arizona. | Lambert, L., Alton, Ill. | Scanlan, M. A., Akron, O. |
| Charraux, Charles, Fordham Col., N. Y. | Lamy, H., Covington, La. | Scanlan, T., St. Joseph's, Mo. |
| Cheymol, W., St. Martin's, near Fayetteville, Ohio. | Lane, Hugh, Kellysville, Pa. | Schaefer, Henry, Avila, Ind. |
| Chevalier, Edward, Buffalo, N. Y. | Lancaster, James M., Frankfort, Ky. | Schaefermeyer, H., Quincy, HL |
| Chieri, F. da, Alleghany, N. Y. | Lange, Henry, Lancaster, Ohio. | Schaeffler, A., Rochester, N. Y. |
| Christy, R. C., Coyleville, Pa. | Langenfelder, E., Atchison, Kansas. | Schaffroth, Charles., Jamestown, Ky. |
| Christen, Udalric, Ferdinand, Ind. | Langlois, A., Parish of Plaquemines, La. | Schacht, Ivo, Pottowatomie Creek, Kan. |
| Christoph, Giles, St. Marystown, Pa. | Lapic, Louis, Cape Vincent, N. Y. | Schandel, J. J., Paterson, N. J. |
| Cian, Thomas, Yallejo St., San Fran., Cal. | Lapointe, Epiphanius, Bourbonnais Gr., Ill. | Scherer, Martin, Laporte, Ind. |
| Ciarapi, A. F., Worcester, Mass. | Larkin, John, Galena, Ill. | Schiff, John, Dayton, O. |
| Cicaterri, Felix, Santa Clara, Cal. | Larnaudie, P., Spring Hill Col., Mobile, Ala. | Schifferer, M., New Orleans, La. |
| Claessens, Louis, Detroit, Mich. | Lasco, Francis, Cape Girardeau, Mo. | Schmidt, Anthony, Buffalo, N. Y. |
| Clark, W., Branford, Ct. | Lavialle, Peter J., Lebanon, Ky. | Schmidt. J., Walnut Hills, Cincinnati, O. |
| Clark, James, Georgetown, D. C. | Lavizzeri, Secundus, New Orleans, La. | Schmidt, Philip, Rochester, N. Y. |
| Clarke, Michael, Carthage, N. Y. | Laurent, Philip, Muscatine, Iowa. | Schneider, George, Buffalo, N. Y. |
| Clarke, Francis, Clifton Springs, N. Y. | Laurent, P. A., Mt. Sterling, Ill. | Schneider, Louis, Fordham, N. Y. |
| Clarke, F., Vienna, N. Y. | Lautishaf. L., Little Traverse Bay, Mich. | Schneller, Joseph A., Brooklyn, N. Y. |
| Clarke, Michael, Amboy, Ill. | Lawler, Francis, Laporte, Ind. | Schnerr, Leander, Covington, Ky. |
| Clarke, W. F., Loyola Col., Baltimore, Md. | Lawler, Michael, Cincinnati, Ohio. | Schoeffer, Henry, Avila, Ind. |
| Clarkson, S. A, Springfield, Ky. | Le Bas, L. A., French Prairie, Ore. | Schrader, Charles J., Allentown, Pa. |
| Clauss, Joseph M., Baltimore, Md. | Le Bel, J. A., Kalamazoo, Mich. | Schreiber, Francis, Weston, Mo. |
| Clavier, Francis, St. Albans, Vt. | Le Cam, J. L., Swanton Falls, Vi | Schoenmakers, J., Osage Mission, Kan. |
| Clerouin, Victor, Salem, Mass. | Le Corre, P., Yazoo, Miss. | Schutjes, H. J. H., Bay city, Mich. |
| Cloarec, Jerome, Burlington, Vt. | Lecuru, H., St. James, La. | Schultz, J., Pottowatomie Mission, Kan. |
| Clowry, William, New York. | Ledwith, Thomas, Corsica, Pa. | Schwartz, A., Lancaster, Pa. |
| Coady, John D., Clearfield, Pa. | Lee, P., Bloomfield, New York. | Schweihoff, Stephen, St. Louis, Mo. |
| Cobbin, Matthias, Newcastle, Del. | Legouais, T., St. John's Col., F'dham, N.Y. | Schweninger, Florian, Salmon River, Cal. |
| Cocquerelle, Charles, Painesville, Ohio. | Leimgruber, Max, Rochester, N. Y. | Scollard, John, Nashville, Tenn. |
| Cody, Joseph, Adams, Pa. | Lemercier, J. B.. Ogdensburgh, N. Y. | Scollon, T., New York. |
| Cody, Michael, San Francisco, Cal. | Leitner, Louis, Columbia, Pa. | Sears, O. A., Lynchburg, Va. |
| Coghlan, William, Clinton, N. Y. | Lemke, Henry, Latrobe, Pa. | Seelos, F. X., Cumberland, Md. |
| Coghlan, Michael M., Louisville, Ky. | Lenihan, F., Newtown, Ct. | Sehan, T., Somerset, N. Y. |
| Coit, B. D., Providence, R. I. | Lennon, Henry, Newburyport, Mass. | Seidenbusch, Rupert, Newark, N. J. |
| Colgan, Peter, Dunkirk, N. Y. | Lesnes, I., Parish of Jefferson, La. | Seif, Sebastian, Daley's Island, Wis. |
| Collins, E. F., Cincinnati, Ohio. | Leray, F. X., Jackson, Miss. | Seisl, Martin, Washington, Mo. |
| Colton, M., Litchfield, Ill. | Lespes, F., Spring Hill Col., Mobile, Ala. | Seitz, C, Leavenworth, Kan. |
| Colton, J., Randle, Wis. | Letourueau, L., Notre Dame, Ind. | Seneca, F., Allegheny, Pa. |
| Comapla, John, San Luis Obispo, Cal. | Levesque, J. M. Z., Lowell, Ind. | Senez, Dominic, Cincinnati, O. |
| Commellas, John, Monterey, Cal. | Levisse, A., Florissant, Mo. | Serra, J.B., Spring Hill Col., near Mobile, Ala. |
| Congiato, Nicholas, Santa Clara, Cal. | LeVezouet, F., Natchitoches, La. | Sepulveda, Antonio de, Laredo, Tex. |
| Constant, John, Lyons, N. Y. | Leyden, D., Baltimore, Md. | Sester, F. N., Buffalo, N. Y. |
| Conlan, J. W., Cleveland, Ohio. | Lewis, John, Clifton, N. Y. | Sestini, B., Gonzaga Col., Wash., D.C. |
| Conlan, James, Cleveland, O. | L'homme, Francis, Baltimore, Md. | Setters, John, St. Charles, Mo. |
| Connor, Beda, Jasper, Ind. | Lieb, Edward, Chillicothe, Ohio. | Shaffroth, Ch., Jamestown, Ky. |
| Conrad, J., Milwaukie, Wis. | Liermann, Hermann, Chicago, Ill. | Shahan, Thomas H., Salem, Mass. |
| Conron, James L., New York. | Lilly, M. D., St. Joseph's Col., Perry co., O. | Shanahan, Philip, Fort Smith, Ark. |
| Conroy, John, Janesville, Wis. | Lillis, D.. St. Louis, Mo. | Shanahan, Jer., Rockdale, Pa. |
| Conroy, John J., Albany, N. Y. | Lilly, Thomas, Philadelphia, Pa, | Shanahan, John, New York. |
| Contin, J., Vincennes, Ind. | Lindenschmeid, J., Canton, Ohio. | Sheehan, C. M., Philadelphia, Pa. |
| Converse, James, St. Louis, Mo. | Lineghan, P., Piscataway, Md. | Sheehan, Maurice, Oneida, N. Y. |
| Cook, William. Pottstown, Pa. | Llover, Vincent, Mission of San Buenaventura, Cal. | Sheehan, Dennis, Channingsville, N. Y. |
| Coomes, C. J., Garnettville, Ky. | Lonnergan Thos., Warren, Pa. | Sheehan, P. M., Tyrone, Pa. |
| Coomes, Walter S., St. Vincent's Asylum, Louisville, Ky. | Lootens, Louis, Petaluma, Cal. | Sheehan, Michael, San Antonio, Tex. |
| Cooney, Edward J., Providence, R. I. | Loughran, J., St. Joseph, Susquehanna co., Pa. | Sheehan, William F., Albany, N. Y. |
| Cooney, P., Chicago, Ill. | Loughran, Th., Ste. Marie, Ill. | Sheehy, J. D., St. Joseph's Col.,Perry co., O. |
| Coosemans, F, St. Louis, Mo. | Loughran, Wm., Philadelphia, Pa. | Saeeran, James, New Orleans, La. |
| Coppinger, Thomas J, Cincinnati, O. | Loyzance, Joseph, New York. | Sheridan, John, Wallingford, Ct. |
| Corbe, John, St. Mary's, Ind. | Lucey, Michael, Great Falls, N,. H. | Sheridan, P. F., Lebanon, Philadelphia, Pa. |
| Corbett, M., Chicago, Ill. | Ludden, John, Florence, N. Y. | Sheridan, Philip, Hartford, Ct. |
| Corcoran, J. A., Charleston, S. C. | Lujan, Juande J., San Domingo, New Mex. | Sheridan, E. J., Blackstone, Mass. |
| Corcoran, Eugene, Hamilton, O. | Luhr, J., Cleveland, Ohio. | Sheridan, Michael, Ashland, Pa. |
| Corcoran, Peter, Galena, Ill. | Luhrmann, Wm., Cumberland, Md! | Sherlock, James, New York. |
| Cornell, John H., Annapolis, Md. | Lutte, Fridolin, New Orleans, La. | Sheve, Clement, Covington, Ky. |
| Corney, B., Cazenovia, N. Y. | Lutz, Joseph A., Wheatland, Wis. | Shields, — , Independence, Iowa. |
| Corry, John, Greenbush, N. Y. | Lyman, E. D., Baltimore, Md. | Shields, C. C, New Orleans, La. |
| Cornette, A., Spring Hill, Mobile, Ala. | Lynch, Charles, Boston, Mass. | Shilling, O, Nauvoo, Ill. |
| Cosgrove, Henry, Leclair, Iowa. | Lynch, D,, Gonzaga Col., Wash., D.C. | Shorb, Basil, Gettysburg, Pa. |
| Coskerry, H. B., Baltimore, Md. | Lynch, Edward, Yonkers, N.Y. | Shortis, R., Notre Dame, Ind. |
| Costa, Dominic, Benicia, Cal. | Lynch, James, Middle town, Ct. | Shraudenback, Charles, Beaver Dam, Wis. |
| Coste, P., New Orleans, La. | Lynch, John, Birmingham, Ct. | Shultz, John, Pottowatomie Mission, Kan. |
| Costello, M., Harper's Ferry, Va. | Lynch, Michael, Glasnevin, Iowa. | Siano, Samuelda, Alleghany, N. Y. |
| Cotter, J., Volcano, Cal. | Lynch, Thomas, Boston, Mass. | Sidley, R., Laporte, O. |
| Cotting, James, Newtown, Md. | Lynch, Thomas, West Rutland, Vt. | Siebold, Patrick, Perkinsville, N. Y. |
| Coudert, J. M., Santa Fe, New Mexico. | Lyndon, P. F., South Boston, Mass. | Siegrist, S., Indianapolis, Ind. |
| Courtney, P., Govanstown, Md. | Lyndon, Thomas, Scranton, Pa. | Sifferath, Louis, Little Traverse Bay, Mich. |
| Coveney, J., Frederick, Md. | Lyonnet, O, Boston, Mass. | Simon, Maria, New Haven, Ky. |
| Coyle, Henry, Peoria, HI. | Lyons, Michael, Morris, Ill. | Simon, N., Grand Coteau, La. |
| Coyle, James, Meehan's Settlement, Ill. | Macheboeuf, J. P., Santa Fe, New Mex. | Skopez, Andrew, Freyburg, Pa. |
| Coyle, P., Pensacola, Fla. | Maciejewski, Julian, Greenfield, Mich. | Slattery, Michael, Frostburg, Md. |
| Crane, Mark, Lansingburgh, N. Y. | Mackin, Stephen, Austin city, Tex. | Slattery, Daniel, Marvsville, Cal. |
| Crane, Peter, Villanova, Pa, | Mackin, John P., Trenton, N. J. | Slattery, J., Cascade, Iowa. |
| Creedon, Michael, Auburn, N. Y. | Mackin, Patrick, Portland, Wash. Ter. | Slevin, Charles, Croton Falls, N. Y. |
| Croghan, C. J, Newbern, N. C. | Mackay, J., Ogdensburgh, N. Y. | Smarius, C. F., St. Louis, Mo. |
| Croke, James, San Francisco, Cal. | Madden, Michael A., Madison, N. Y. | Smeddink, J. D., Herman, Wis. |
| Cronenberg, Peter, Baltimore, Md. | Madeore, Benedict, St. Augustine, Fla. | Smith, James, Baldwinsville, N. Y. |
| Croquer, A. J., Jacksonville, Ore. | Madigan, John L., Sartwell, Pa. | Smith, John, New Haven, Ct. |
| Crudden, Peter, Lowell, Mass. | Maenhaut, O, New Orleans, La. | Smith, Joseph, Watertown, Wis. |
| Cubero, Francis, Zanesville, O. | Maes, Ignatius, Chicago, Ill. | Smith, Lawrence, Napoleon, Ark. |
| Cuddihy, Patrick, Milford. Mass. | Mayers, J. H. W., Catskill, N. Y. | Smith, Peter A., East Bridgeport, Ct |
| Cull, Daniel, Saratoga Springs, N. Y. | Maestri, P., Baltimore, Md. | Smith, T. J., Cape Girardeau, Mo. |
| Cullen, John, Portland, Me. | Magagnotto, P., San Francisco, Cal. | Smith, Terence, Middletown, O. |
| Cullen, James, Schuylkill Falls, Pa. | Magan, John, Chicago, Ill. | Smith, T. J., Oxford, O. |
| Cullen, Thomas, Ann Arbor, Mich. | Magee, J. J., Wyandotte, Kan. | Smith, Thomas, Beloit, Wis. |
| Cullinan, Michael, Columbus, Ga. | Mager, John B., Univ., Chicago, Ill. | Smulders, Giles, Baltimore, Md. |
| Cullinan, William, West Troy, N. Y. | Maginnis, John, San Francisco, Cal. | Smyth, John, Paterson, N. J. |
| Cullinane, J., Cheraw, S. C. | Magliano, Pamfilo da, Alleghany, N. Y. | Smyth, James, Windsor Locks, Ct. |
| Cummings, J. W., New York. | Magnus, Albinus, Birmingham, Pa. | Snyder, George, Dubuque, Iowa. |
| Cunningham, John, New York. | Magorien, Daniel, Port Carbon, Pa. | Soffers, Bernard, Detroit, Mich. |
| Cunningham, James, Wheeling, Va. | Magorien, Hugh, Summit Hill, Pa, | Sommer, Severenus, St. Clair, Pa. |
| Cunningham, Thomas, Corning, N. Y. | Maguire, Bernard A., Washington, D. C. | Sommer, William, Cincinnati, O. |
| Curioz, Aloysius, New Orleans, La. | Maguire, E., New York. | Sommereisen, Valentine, Mankato, Min. |
| Curler, James, Georgetown, D. C. | Maguire, Hugh, Brooklyn, N. Y. | Sorin, E., Notre Dame, Ind. |
| Curran, Michael, New York. | Maguire, J., New York. | Souchon, M., Laredo, Tex. |
| Cusack, Thomas, Vandalia, Ill. | Maguire, Robert I., Brooklyn, N. Y. | Soulard, Thomas, Cowlitz, Wash. Ter. |
| Cvitcovicz, A., New Orleans, La. | Maguire, Michael, Ovid, N. Y, | Sourin, E. J., Philadelphia, Pa. |
| Dael, Louis, Fond du Lac, Wis. | Maher, James, Hartland, Ill. | Spalding, B. J., Louisville, Ky. |
| Daems, F. E., Bay Settlement, Wis. | Maher, Pierce, Harrisburg, Pa. | Spierings, E., Hollandtown, Wis. |
| Dalton, Patrick, Little Texas, Md. | Mahoney, Patrick, Haverstraw, N. Y. | Spitzelberger, L., Four Mile, Campbell co., Ky. |
| Dalton, Thomas J., Grass Valley, Cal. | Mailloux, A., Bourbonnais Grove, Ill. | Staffte, J., Defiance, O. |
| Daly, James, Gloucester city, N. J. | Maistre, J., New Orleans, La. | Starrs, William, New York. |
| Daly, Luke, New Britain, Ct. | Majerius, F., Philadelphia, Pa. | Stanton, Patrick, Philadelphia, Pa. |
| Daly, M., Memphis, Tenn. | Malassagne, J. B., Natchitoches, La. | Staub, Clement, St. Jacob Settlement, Min. |
| Daly, Thomas, Utica, N. Y. | Malo, John P., French Prairie, Oregon. | St. Cyr, J. M. J., St. Genevieve, Mo. |
| Daly, J. V., St. Joseph's Col, Perry Co., O. | Malone, Henry, Grafton, Va. | Steffannini, Thomas, Birmingham, Pa. |
| Daly, Cornelius, Fayetteville, O. | Malone, Michael, Minersville, Pa. | Stehle, Engelbert, Cincinnati, O. |
| Damen, Arnold, Chicago, Ill. | Malone, Sylvester, Brooklyn, N. Y. | Stehle, Nicholas, Geneva, Wis. |
| Danielou, Stanislaus, St. Alban's, Vt. | Malony, J. P., Defiance, O. | Stiefvater, And., Minster, O. |
| D'Arco, M., Nashville, Tenn. | Maly, Joseph, Manitowoc Rapids, Wis. | Steiger, M., Dansville, N. Y. |
| Dantner, Augustine, New York. | Manahan, Ambrose, New York. | Stenzel, Emilius, Wilmington, Del. |
| Dauberesse, I., St. John's Col.,Fordham, N.Y. | Mangan, Lawrence, Winsted, Ct. | Stephan, Joseph A., Lafayette, Ind. |
| Dausch, Michael, Cumberland, Md. | Mangan, Thomas Francis, Jerseyville, Ill. | Stephens. William, Rochester, N. Y. |
| David, J. A., Grand Rapids, Wis. | Manns, Peter, Conersago, Pa. | Steinbacker, Nicholas, Boston, Mass. |
| Darcy, Florentine, Louisville, O. | Manucy, D. M., Mobile, Ala. | Stiebel, J., Allegheny, Pa. |
| D'Asti, Agostino, Alleghany, N. Y. | Maraschi, Anthony, San Francisco, Gal | Stiessberger, Ch., Baltimore, Md. |
| Davis, John D., Pathvalley, Pa. | Marechaud, L., Lafourche, La. | Stillinger, J. A., Blairsville, Pa. |
| D'Azzano, Emiliano, Alleghany, N. Y. | Marendt, Michael, Cannelton, Ind. | Stonestreet, Charles H., Gonzaga Coll., Wash., D. C. |
| Dean, Joseph, Rochester, N. Y. | Mariani, Cajetan, Philadelphia, Pa. | Story, R. J., Geneseo, N. Y. |
| De Blieck, John, St. Louis, Mo. | Marogna, Demetrius, St. Paul, Min. | Strain, Patrick, Chelsea, Mass. |
| De Berge, Francis, Nojoshing, Wis. | Martin, A., Seminary, Cleveland, O. | Streber, Leander, Louisville, Ky. |
| De Beke, Max. Manitowoc, Wis. | Martin, F, Ste. Brevelle, La. | Strobel, George S., Philadelphia, Pa. |
| De Cailley, L., Keokuk, Iowa. | Martin, Michael F., Philadelphia, Pa. | Stroker, Francis, Mineral Point, Wis. |
| De Carriere, Philip, Spring Hill, near Mobile, Ala. | Martinovic, Ed., Columbus, Ind. | Stucky, John, Calmut, Wis. |
| Dechambenoit, J. B., Spring Hill, near Mobile, Ala. | Mascaroni, A., New Orleans, La. | Sullivan, John T., Wheeling, Va. |
| De Coen, F. X., Milwaukie, Wis. | Masnata, Aloysius, Santa Clara, Cal. | Sullivan, Michael, Cincinnati, O. |
| De Ceuniuck, C. L., Flint, Mich. | Masnou, S., Cape Girardeau, Mo. | Sullivan, James F., Holyoke, Mass. |
| De Chaignon, Anth'y, Grand Coteau, La. | Masselis, B., Bardstown, Ky. | Swagers, D., St. Louis, Mo. |
| De Dycker, J., Baltimore, Md. | Maugin, Charles J., Troy, Pa. | Synnot, Thos. J., Bridgeport, Ct. |
| Diesenreider, Michael, Belgium, Wis. | Maurice, J. M., Greece, N. Y. | Taafe, J. D., Lawrence, Mass. |
| Defoury, James, Leavenworth, Kan. | Maurice, Robert A. R., Stockton, Cal. | Tadini, J., Mission St. Ignatius, W. T. |
| De Fraine, near Bardstown, Ky. | Manzer, Bernard, Erie, Pa. | Tafova, Sever., Picuries, N. M. |
| Degauquier, A., Elizabethtown, Ky. | May, Michael, Brooklyn, N. Y. | Taladrid, D., Lo de Mora, N. M. |
| Delabays, J., Grand Coteau. La. | Mayer, Jacob, Decatur, Ind. | Tallon, Joseph P., New Bedford, Mass. |
| Delaney, Patrick, Pawtucket, R. I. | Mayer, Magnus, Carrollton, Pa. | Talty, Andrew, Martinsburg, Va. |
| Delahunty, Cornelius, Downieville, Cal. | Mayer, Leonard. Youngstown, Pa. | Tanzer, John, Easton, Pa. |
| Dellenave, Anthony, Mount Pleasant, Pa. | Mayer, Wendelin, Latrobe, Pa. | Tappert, Henry, Lacrosse, Wis. |
| De Leeuw, T., Bardstown, Ky. | Mayers, A., Leavenworth, Kan. | Tarillon, Peter, Frelsburgh, Tex. |
| Delacroix, Cyril, New Orleans, La. | Mazerius. F., Detroit, Mich. | Tarletini, John D., Birmingham, Pa. |
| De la Rocque, M. A., Frenchton, Pa. | Mazzuchelli, S., Beeton, Wis. | Tasse, C., Houma, La. |
| Delorme, Bart., French Prairie, Ore. | MacAleer, Michael, New York. | Tchenhens, F. X., Cumberland, Md. |
| De Luynes, H., New York. | McAnany, John, Philadelphia, Pa, | Teeling, J., Richmond, Va. |
| De Maestri, P., Georgetown, D. C. | McAtee, Francis, Frederick, Md. | Tehan, James F., Worcester, Mass. |
| De Meester, P., University, St. Louis, Mo | McCabe, Michael, jr., Woonsocket, R. I. | Teixcheira, Dominic, New York. |
| De Mulder. Frs., St. Charles, Ky. | McCabo, Patnck A., Dubuque, Iowa. | Tellier, Remigius J., St. John's Coll., Fordham, N. Y. |
| Dempsey, James, Mt. Sterling, Ill. | McCaffrey, John, Emmetsburg, Md. | Temmen, J. B., Quincy, Ill. |
| De Neckere, F. X., Newtown, Md. | McCahill, P., Brooklyn, N. Y. | Terykowith, Louis, New York. |
| De Neve, John, Niles, Mich. | McCal.lion, William, Camillus, N. Y. | Terry, Patrick, Ottawa, Ill. |
| De Parcq, D. A., Lebanon, Ky. | McCarron, Michael, New York. | Thebaud, Auguste, Troy, N. Y. |
| De Preitre, C. L., Wyandotte R., Mich. | McCarthy, D., Cape Girardeau, Mo. | Theotimus, Maria, near N. Haven, Ky. |
| Deselaers, Matthew, Cincinnati, O. | McCarthy, Patrick, New York. | Theves, Anthony, Malone, N. Y. |
| Deshon, George, New York. | McCarthy, Timothy, Lowell, Mass. | Thiele, Louis H., Eagle Harbor, Mich. |
| Desgaultiers, P. A., Sumterville, Ala. | McCarthy, John, Boston, Mass. | Thienpont, Emanuel, Steubenville, O. |
| De Smet, P. J., St. Louis, Mo. | McClellan, Wm., New York. | Thisse, J. N., Chillicothe, O. |
| De St. Mard, A. L. M., San Francisco, Cal. | McCloskey, G. A., New York. | Thomas, Charles, Vienna, Mich. |
| Desroaches, Louis, Glenn's Falls, N. Y. | McCloskey, John, Emmetsburg, Md. | Tiernan, F., Monches, Waukesha co., Wis. |
| Desribes, J., Spring Hill Col., Mobile, Ala. | McCloskey, P., Albany, N. Y. | Tierney, Francis, Oak Creek, Wis. |
| De Vries, Joseph, Bowling Green, Ky. | McCloskey, William, Emmetsburg, Md. | Tierney, J., Bloomington, Ill. |
| De Willebois, J., Sp'g H. Col., Mobile, Ala. | McColgan, Edward, Baltimore, Md. | Tigh, D., Sandusky, O. |
| Deyaert, Peter L., Marysville, Cal. | McConnell, Arthur, Portageville, N. Y. | Tintrop, O, Ellen Prairie, O. |
| Dicharry, P. F., Natchitoches, La. | McConomy, A., Philadelphia, Pa. | Tissot, Felix, Wabashaw, Min. |
| Didier, E., Hagarstown, Md. | McCool, Bernard, Ithaca, N. Y. | Tissot, P., Fordham, N. Y. |
| Diels, J. F., St. Louis, Mo. | McCosker, Edward, New Brunswick, N. J. | Tobin, Miles, St. Louis, Mo. |
| DeHarlem, P., Elvsville, N. Y. | McCosker, John, Elizabethtown, Pa. | Toner, Patrick, Philadelphia, Pa. |
| Dieters, Wm, Buffalo, N. Y. | McDcrmott, James T., Lowell, Mass. | Tornatore, John B., Barrens, Mo. |
| Dietz, Roger, Georgetown, D. C. | McDermott, John, N. White Creek, N. Y. | Tobbe, A. J., Cincinnati, O. |
| Dillon, J., Notre Dame, Ind. | McDermott, John, --, Ark. | Touhey, James, Greenwood, N. Y. |
| Dillon, Patrick, Chicago, Ill. | McDermott, John P., Camden, N. Y. | Touhey, John, Springport, N. Y. |
| Di Maria, Francis X., St. Louis, Mo. | McDermott, Patrick, Evansville, Ind. | Tracy, James, St. Patrick's, Neb. |
| Dion, John, Milltown, Ind. | McDevitt, James, Hancock, Md. | Tracy, Thomas. Erie, Pa. |
| Dissez, P. F., Sem., Baltimore, Md. | McDonald, J. T., Haverhill, Mass. | Tracey, James, Pittsburgh. Pa. |
| Doane, G. H., Newark, N. J. | McDonnell, Thomas, Highland, Wis. | Traverso, S., Santa Clara, Cal. |
| Dobbener, Gaspar, St. Louis, Mo. | McDonald, William, Manchester, N. H. | Treanor, Thomas, New York. |
| Doherty, John J., Honesdale, Pa. | McElherne, P., Quincy, Ill. | Trevis, A., Davenport, Iowa. |
| Dolan, James, Baltimore, Md. | McElroy, John, Boston, Mass. | Trojan, J., St. Louis, Mo. |
| Dolweck, J. P., Peru, O. | McEnroe, James, Glencove, N. Y. | Truchard, P., Socorro, N. M. |
| Domback, A., Sheffield co., O. | McEvoy, John, New York. | Trugg, Ignatius, St. Marystown, Pa. |
| Domenecc, Michael, Germantown, Pa. | McFaul, Michael, St. Louis, Mo. | Truyens, Chas., Chicago, Ill. |
| Donaghue, J. B., Milford, O. | McGann, H., Mineral Point, Wis. | Trujillo, Juan de J., St. Cruz de la Canada, N. M. |
| Donahoe, P., Milwaukie, Wis. | McGarahan, James, Mobile, Ala. | Tschieder, P., Cincinnati, O. |
| Donahue, John W., Boston, Mass. | McGean, Edward, Sing Sing, N. Y. | Tuboly, Joseph, Brooklyn, N. Y. |
| Douelan, James B., Dubuque, Iowa. | McGeough, A., Albany, N. Y. | Tucker, L., Frederickstown, Mo. |
| Donelan, John P., Rock Island city, Ill. | McGerry, John F., Cape Girardeau, Mo. | Tucker, Hilary, Boston, Mass. |
| Donnelly, A. J., New York. | McGill, James, Cape Girardeau, Mo. | Tuerk, F., Herman, O. |
| Donnelly, P. R., St. Louis, Mo. | McGinn, Felix, Hogansburg, N. Y. | Tuffer, Michael, Frederick, Md. |
| Donnelly, B., Kansas, Mo. | McGinn, James, Philadelphia, Pa. | Tuigg, John, Altona, Pa. |
| Donoghoe, T. J., Dubuque, Iowa. | McGinness, Ed., Suspension Bridge, N. Y. | Tully, Bernard, Rockville, Ct. |
| Donohue, Michael, Waukegan, Ill. | McGinness, James C, Conshohocken, Pa. | Tumoine, M., New Orleans, La. |
| Donovan, Jeremiah, Manhattanville, N.Y. | McGinness, Patrick M., Elkader, Iowa. | Tunnel, Julian, Louisiana, Mo. |
| Donovan, Thos., Fort Smith, Ark. | McGinnis, John, Brooklyn, N. Y. | Turner, J. F., New York. |
| Doran, Thomas, Albany, K Y. | McGlue, James, Batavia, N. Y. | Turpin, Edward, Fitchburg, Mass. |
| Dornseiffer, J. B., St. Louis, Mo. | McGlynn, Patrick, Potsdam, N. Y. | Uhland, G., St. Louis, Mo. |
| Doucet, E., College, Fordham, N. T. | McGorrisk, B., Ottawa, Ill. | Uhling, Gerard, Cincinnati, O. |
| Dougherty, Michael, Conewago, Pa. | McGovern, John, Frankfort, Pa. | Uhlemeyer, Francis, Clyman, Wis. |
| Dougherty, Manasses P., Cambridge, Mass. | McGovern, M. B.. Sinsinawa, Wis. | Ulrich, F. H., Tonawanda, N. Y. |
| Dougherty, J. J., Rockville, Md. | McGovern, Patrick, Brooklyn, N, Y, | Uhlman, A., Canton, O. |
| Dougherty, W., Cedarburgh, Wis. | McGowan, J., Franklin, Wis, | Urbanczik, Anthony, Pittsburgh, Pa. |
| Doutreligne, P., Cahokia, Ill. | McGowan, Edward, Brockport, N. T. | Urcun, O, Loogootee, Ind. |
| Dowling, Martin, Port Chester, N. Y. | McGowan, Patrick, New Gascony, Ark. | Usannaz, Anselm, New Orleans, La. |
| Downey, D., McCarthy's Settlement, Wis. | McGrane, P., New Orleans, La. | Ussel, G., Taos, New Mexico. |
| Doyle, J. L., New York. | McGrane, Mattthew, Holmesburg, Pa. | Valencia, Nic, Jemes, New Mexico. |
| Doyle, Philip, Jeffersonville, Ind. | McGrath. M. Francis, Washington, D. C. | Valois, J. S., Roma, Tex. |
| Doyle, P. M., Huntingdon, Pa. | McGuerk, P., Brookfield, Wis. | Van Assche, Josse, Florissant, Mo. |
| Doyle, J., Portage, Wis. | McGuigan, James, Georgetown, D. C. | Van Campenhoudt, Rousse's Point, N.Y. |
| Doyle, W., Knobs, Ind. | McIvers, P., Houlton, Me. | Van Dendriessche, A., Assumption, Mich. |
| Drea, Thomas, Danbury, Ct. | McKay, James, Newton, N. J. | Van Deutekom, F. X., Louisville, Ky. |
| Driscol, Michael, New York. | McKee, Edward, Wilmington, Del. | Van de Brack, Adrian, Cumberland, Md. |
| Driscol, Charles, Cincinnati, O. | McKenna, F., DeWitt, Iowa. | Van de Broose, J. B., Liverpool, O. |
| Druon, Zephyrin, Montpelier, Vt.. | McKenna, John, Brooklyn, N. Y. | Vanderpool, Theo., New France, Ind. |
| Druyts, J. B., University, St. Louis, Mo. | McKenna, Joseph, Penn Yan, N. Y. | Van de Mergel, John B., Bear Creek, Ky. |
| Dubemard, J. H., Ponte-de-Brand, La. | McKeon, Francis, Rochester, N. Y. | Van den Brock, JohnB.,Himmelgarten, O. |
| Du Bolle, J., Albany, N. Y. | McKiniry, D., Grand Coteau, La. | Van der Heuvel, Anthony, Frederick, Md. |
| Du Breuil, J. Paul, Baltimore, Md. | McLaughlin, Barthol., Little Falls, N. Y. | Van der Greene, Odilo, Bellefonte, Pa. |
| Dubuis, C. M., San Antonio, Texas. | McLaughlin, Hugh, Port Richmond, Pa. | Van Emstede, Nicholas, Rochester, N.Y. |
| Duddy, P., Georgetown, D. C. | McLaughlin, Peter, Bath, Me. | Van Erp, F., Grand Rapids, Mich. |
| Duffo, J. J., Common st., N. Orleans, La. | McLaughlin, Thos., New Rochelle, N. Y. | Van Gennip, John, Dexter, Mich. |
| Duffy, J. B., Annapolis, Md. | McLaughlin, Wm., Tremont, Pa. | Van Goch, J. C, Osage Mission, Kan. |
| Duffy, John, Circleville, O. | McLea, Wm., near Dubuque, Iowa. | Van Hulst, Adrian, St. Louis, Mo. |
| Dufly, William, Pascoag, R. I. | McMahon, Abraham, Fulton, O. | Van Luytelaer, John, Dallas, Mo. |
| Duggan, Gregory, Augusta, Ga. | McMahon, E., Pittsburgh, Pa. | Vanino, Erhard, St. Marystown, Pa. |
| Duglue, John, Middlebury, Vt.. | McMahon, James, New York. | Van Mierlo, H., New Westphalia, Mo. |
| Dumont, Edmond, Redford, Mich. | McMahon, John, Hastings, Min. | Van Paemel, Angelus, La Pointe, Mich. |
| Dunn, Dennis, Chicago. Ill, | McMahon, Peter, Maysville, Ky. | Van Paemel, Ed., Curunna, Mich. |
| Dunn, F. J., St. Joseph's Col., Perry co.,0. | McMahon, P., New Orleans, La. | Van Renterghem, H., Mt. Clement, Mich. |
| Dunn, John P., Philadelphia, Pa. | McMahon, P., Chilton, Wis. | Venuta, Aloysius, Hudson city, N. J. |
| Dunphy, Richard, Whitewater, Wis. | McMahon, Philip, Wilkesville, O. | Vercruysse, Aloysius, Colville, W. T, |
| Dupontavice, H., Madison, Ind. | McManus, Bernard, Baltimore, Md. | Verdin, John S., St. Louis, Mo. |
| Du Ranquet, H., New York. | McManus, James, Geneva, N. Y. | Verhoef, Wm. C, Bay Settlement, Wis. |
| Durbin, Elisha J., Uniontown, Ky. | McManus, Thomas, Stillwater, Min. | Verhoegan, Peter J., St. Charles, Mo. |
| Duroc, Sebastian, Marquette, Mich. | McMenomy, Bernard P., St. Patrick's, Mo. | Verreydt, F. L., St. Louis, Mo. |
| Durie, A., New Orleans, La. | McMenamy, P., Barrens, Mo. | Verrina, Anthony, Bouligny, La. |
| Durnin, J. A. T., Dubuque, Iowa. | McMenomy, John, Syracuse, N. Y. | Vespre, F. X., Philadelphia, Pa. |
| Durning, Daniel G., Rondout, N. Y. | McMonigle, Ch., Philadelphia, Pa. | Vetromile, E., Baltimore, Md. |
| Duvernay, L. J., Frederick, Md. | McMullen, Augustus, Georgetown, D. C. | Vetter, Joseph, Buffalo, N. Y. |
| Eagle, Sylvester, York, Pa. | McMullen, C. D., Seneca Falls, N. Y. | Veyret, Frs., Santa Clara, Cal. |
| Early, James M., Buffalo, N. Y. | McMullen, John, Chicago, Ill. | Vialleton, Anthony, Grand Coteau, La. |
| Early, John, Baltimore, Md. | McMurdie, Henry, Emmettsburg. Md. | Vicinanza, Camillus, Port Tobacco, Md. |
| Eberhard, E., Hamilton, O. | McNally, John, Washington, D. C. | Vigilante, Livy, Port Tobacco, Md. |
| Edelin, J. Y., St. Joseph's Col., Perry co., O. | McNeall, Aug., Chester, S. C. | Vigil, Manuel, Santa Fe, N. M. |
| Edge, Louis M., Mechanicsville, N. Y. | McNeall, Aug. F., Charlotte, N. C. | Vignolles, E., Brownsville, Tex. |
| Edwards, W., Chicago, Ill. | McNerhany, Ed., Frederick, Md. | Vignonet, E., St. Michael's, La. |
| Egan, Charles, Augusta, Me. | McNicholas, Patrick, Flint Island, Ky. | Vila, James, Santa Barbara, Cal. |
| Egan, L., Sinsinawa, Wis, | McNeirny, Francis, New York. | Vilarrasa, F. S., Benicia, Cal. |
| Egan, Peter, North Leo, Mass. | McNulty, T. B., North Bridgwater, Mass. | Villars, J. B., Keokuk, Iowa. |
| Egan, P., New York. | McNulty, P., Watertown, N. Y. | Villiger, Burchard, Georgetown, D. C. |
| Eguillon, Pedro, Santa Fe, New Mexico. | McNulty, William, Madison, N. J. | Villiger, George, Bohemia, Md. |
| Eicher, Stephen, Eden, N. Y. | McQuaid, B. J., Madison, N. J. | Vinyes, Vincent, Benicia, Cal. |
| Eigner, Michael, Allegheny, Pa. | McQuaid, John, New York. | Vital, J. J., Portland, Ky. |
| Elder, Joseph H., Lebanon, Ky. | McSweeney, John F., Bellefontaine, O. | Vogel, J. A., Nashville, Tenn. |
| Elder, Alexius J., Baltimore, Md. | McSwiggan, Patrick, Archibald, Pa. | Voll, John, Newport, Ky. |
| Elkman, J. B., Cincinnati, O. | Meagher, G. A., Lansingburg, N. Y. | Vollmeyer, J., York, Pa. |
| Elliott, James, Fairfield, Ky. | Meagher, Michael, Fordham, N. Y. | Wachter, Francis J., Haycock, Pa. |
| Emig, J. B., Univ., St. Louis, Mo. | Mearns, Wm., St. Louis, Mo. | Wachter, Nich., Cincinnati, O. |
| Emmanuel, Mary, near New Haven. Ky. | Meauclere, II., Ashford, Wis. | Wadhams,. E. P., Albany, N. Y. |
| Emons, Wm., Iowa city, Iowa. | Medina, Ramon, Santa Clara, New Mex. | Wagner, PauL St. Wendell's, Ind. |
| Enders, Joseph, Newton, Md. | Meister, J., Celestine, Ind. | Waldron, E. Q., Baltimore, Md. |
| Engeln, W., Vincennes, Ind. | Meittinger, G., Nassau, N. Y. | Waldron, John, Chicago, Ill. |
| Engelbrecht, Celestine, Erie, Pa. | Melcher, Joseph, St. Louis, Mo. | Walker, David, Cincinnati, O. |
| English, Dennis, Springbrook, N. Y. | Meller, G., Gravois, Mo. | Walker, Jacob, Long Green, Md. |
| Etschmann, Edmund, Louisville, Ky. | Menard, Charles, Thibodeaux, La. | Walker, O. P., Marietta, O. |
| Etschmann, Francis, Green Bay, Wis. | Menard, S., Oconto, Wis. | Wallace, M. A., Phoenixville, R. I. |
| Everett, William, New York. | Menet, J. B., Sault Ste. Marie, Mich. | Walsh, Francis, Lansing, Iowa. |
| Evrard, Charles, Toledo, O. | Menetry, P., Mission Sacred Heart, W. T. | Walsh, John, Hollidaysburgh, Pa. |
| Fagan, Peter C, Brooklyn, N. Y. | Mengarini, Gregory, Santa Clara, Cal. | Walsh, John S., Brandywine, Del. |
| Fahy, Stephen, near Dubuque, Iowa, | Menge, John, Cincinnati, O. | Walsh, Maurice, Tamaqua, Pa. |
| Falk, S., Shelby, O. | Menge, John J., Alton, Ill. | Walsh, Nicholas, Ivy Mills, Pa. |
| Faller, Edward, New Albany, Ind. | Menu, J. B., near Ellicott's Mills, Md. | Walsh, P., St. Louis, Mo. |
| Falvey, Daniel, Schenectady, N. Y. | Meredith, Wm., Cumberland, Md. | Walsh, Thomas, Summitville, O. |
| Farren, John C, Newcastle, Pa. | Merl, J. B., Beardstown, Ill. | Walsh, Thomas, Meriden, Ct. |
| Farrell, Thomas, New York. | Mesplie, T., Mission of the Dalles, O. T. | Walsh, Thomas, Jefferson, Pa. |
| Farelly, P., Joliet, Ill. | Messens, Dominic, Utica, N. Y. | Walsh, Thomas, Brooklyn, N. Y. |
| Farges, And., San Antonio, Tex. | Messea, Charles E., Santa Clara, Cal. | Walsh, Thomas, Wytheville, Va. |
| Farly, Anthony, Jamaica, N. Y. | Metzler, Caspar, Melrose, N. Y. | Walsh, W., Jefferson city, O. |
| Farrelly, F. H., Manhattanville, N. Y. | Meurer, Matthew J., York, Pa. | Walters, John H., Sweet Springs, Va. |
| Fastre, Joseph A., Bardstown, Ky. | Meyer, Louis, Nazareth, near Dayton, O. | Walworth, C. A., Troy, N. Y. |
| Faure, M., Lavaca, Tex. | Meyer, Magnus, Carrollton, Pa. | Wapelhorst, C, St. Charles, Mo. |
| Fayet, J. B., Anton Chico, N. M. | Meyer, Anthony, Fryburg, Ohio. | Ward, J. A., St. Joseph Col., Philadelphia, Pa. |
| Fayolle, John, Falls of St. Anthony, Min. | Michel, Mathias, Burlington, Iowa. | Ward, Patrick, Volcano, Cal. |
| Federy, Louis, San Jose, Cal. | Mignard, Paul, New York. | Ward, Patrick A., Chicago, Ill. |
| Fedderman, Henry, Fort Atkinson, Iowa. | Mignault, Napoleon, Hudson, Wis. | Ward, Stephen, Morrisania, N. Y. |
| Feehan, P., St. Louis, Mo. | Miller, F., Port Gibson, Miss. | Warlop, B., Adrian, Mich. |
| Fehlings, Henry, New York. | Miller, Louis, Haycock, Pa. | Watson, George, Frederick, Md. |
| Feldman, H., Buffalo, N. Y. | Miller, P., Frederick, Md. | Wayrich, Wm., Cumberland, Md. |
| Feltin, Nicholas, Houston, Tex. | Mina, V. N., Bonne Carre, La. | Weber, Joseph, St. Louis, Mo. |
| Fendrick, John, Churchville, Iowa. | Minderer, F. X., Jefferson, Wis. | Weber, P., Oldenburg, Ind. |
| Ferneding, Joseph, Cincinnati, O. | Mitchell, A., Covington, Ky. | Wehrle, M. P., Newport, Mich. |
| Fermont, Polydore, Louisville, Ky. | Mitchell, M., Ebensburg, Pa. | Weikamp, J. B., Lacroix, Mich. |
| Ferrali, T., New York. | Mittelbrons, M., Pointe Coupee, La. | Weikmann, J. F., Port Washington, Wis. |
| Ferte, Stanislaus, Baltimore, Md. | Moczygemba, Bonav., Utica, N. Y. | Weinhardt, Frs., Sac city, Wis. |
| Fialon, J., Bernalillo, N. M. | Moes, N., Dungannon, Ohio. | Weinzoephlen, R., New Alsace, Ind. |
| Figari, H., New Orleans, La. | Mohan, Patrick, near Dubuque, Iowa. | Weiss, F. X., near St. Genevieve, Mo. |
| Filan, Michael, Hawley, Pa. | Molinier, John, Mission of San Juan Capistrano, Cal. | Weiss, M., Menomonee, Wis. |
| Filiere, Louis, Rockport, O. | Molinger, Suibert G., Brookville, Pa. | Weissemberger, Jas., Mulhausen, Ind. |
| Fillion, L., Charleston, S. C. | Moloney, Dauiel, Lafayette, Ind. | Welby, Miguel, Isleto, N. M. |
| Fink, Louis, Newark, N. J. | Molon, L., Fremont, Ohio. | Welch, Edwd. H, Georgetown, D. C. |
| Finnane, John, Pittston, Pa. | Moloney, Richard, Buffalo, N. Y. | Wendel, Emilien, New Braunfels, Tex. |
| Finnegan, H. B., Schuylerville, N. Y. | Monahan, H, St. Joseph's Col, Susquehannah co., Pa. | Weninger, F. X., Cincinnati, O. |
| Finelly, William, West Troy, N. Y. | Monahan, John, Suspension Bridge, N.Y. | Westerholt, J., Delphos, O. |
| Finotti, Joseph M, Brookline, Mass. | Montagnan, Marie, New Orleans, La. | Weutz, Joseph, Fort Wayne, Ind. |
| Fisch, William, Leavenworth, Kan. | Montague, P., Lindon, Wis. | Whelan, Daniel, Lewiston, Me. |
| Fisher, Daniel, St. Paul, Min. | Montague, M., Manston, Wis. | Whelan, David, Cincinnati, O. |
| Fisher, J., Waterloo, Ill. | Montgomery, C. P., Zanesville, Ohio. | Whelan, David, Philadelphia, Pa. |
| Fitton, James, East Boston, Mass. | Montgomery, S. L., Nashville, Tenn. | Wheeler, Dennis, Mount Pleasant, Iowa. |
| Fitzgerald, Edward, Columbus, O. | Mooney, Thomas, New York. | Wheeler, Wm., St. Louis, Mo. |
| Fitzgibbons, James, Springfield, Ill. | Moore, Daniel, Rochester, N. Y. | White, Chas. L, Washington, D. C. |
| Fitzsimmons, Henry, Wilkesbarre, Pa, | Moore, James, St. Inigoes, Md. | Wicart, Lucian J., Detroit, Mich. |
| Fitzmaurice, P., Parkersburg, Pa. | Mora, Francis, San Juan Bautista (?) | Wiese, Caspar, Delaware, O. |
| Fitzmaurice, Edward, Dunmore, Pa. | Moosmuller, Oswald, St. Benziger, Pa. | Wiget, Bernardine, Boston, Mass. |
| Fitzmorris, — . Andersontown, Ind. | Moran, James, Camden, N. J. | Willie, Lambert D., White Sulphur, Ky. |
| Fitzpatrick, O, Constableville, N. Y. | Moran, Mich., Boston, Mass. | Williams, J. J., Boston, Mass. |
| Fitzpatrick, John P., Amsterdam, N. Y. | Moran, P., Newark, N. J. | Wilhelmi, F., Mariastein, O. |
| Flammang, Alphonsus J., Baltimore, Md. | Moran, William, Sandwich, Mass. | Wimmer, Luke, Butler, Pa. |
| Flammang, Michael, Dubuque, Iowa. | More, J., St. Louis, Md. | Winnands, D. M., Carrolton, Ky. |
| Flanagan, J. F., New Orleans, La. | Moriaty, P. E., Philadelphia, Pa. | Wingerter, W., Pittsburgh, Pa. |
| Flatteley, John, South Boston, Mass. | Morisot, M., New Orleans, La. | Wippern, F. X., St. Louis, Mo. |
| Flautt, George, Cumberland, Md. | Morris, B. P., Marysville, Cal. | Wirth, Joseph, Baltimore, Md. |
| Fleck, Theodore, Fordham, N. Y. | Morris, J., Waushara, Wis. | Wirzfield, A., Elizabeth, N. J. |
| Flood, Patrick, Watertown, Mass. | Morrogh, W. P., Fordham, N. Y. | Wisbauer, Mich., Burlington, Wis. |
| Flood, Bernard, Watertown, Mass. | Moshall, J., Clarkville, Tenn. | Wissel, Jos., Pittsburgh, Pa, |
| Foffa, C, Fuldah, Ind. | Motter, James, San Andres, Cal. | Witmann, Corn., Shakopee, Min. |
| Foley, John, Ellicott's Mills, Md. | Mouckler, L., Norwalk, Ohio. | Wittmer, John A. C, Egypt, O. |
| Foley, Thomas, Baltimore, Md. | Mougin, T., Loogoolee, Ind. | Wittier, Joseph, Cumminsville, O. |
| Folchi, Peter M., Georgetown, D. C. | Moutard, Cornelius, Jackson, Mich. | Woerner, Phil., Minersville, Pa. |
| Foltier, J., Yermilionville, La. | Moylan, W., New York. | Woods, Joseph, New York. |
| Force, J. B., Urbana, Ill. | Moynihan, C., New Orleans, La. | Wolf, Frederick, Allegheny, Pa. |
| Forde, Michael, Dixon, Ill. | Moynihan, Jer., New Orleans, La. | Wolf, Sebastian, San Francisco, Cal. |
| Ford, John, Loretto, Pa. | Mrak, Ignatius, Eagletown, Mich. | Wright, Henry, Rockdale, Pa. |
| Fortune, M. B., Sinsinawa, Wis. | Mugan, Daniel, Ellenville, N. Y. | Wust, Joseph, Cumberland, Md. |
| Fourmount, Almire, Newark, N. J. | Muhlberger, J. N., Latrobe, Pa. | Wuyts, Frs., Loretto, Ky. |
| Fox, James, Old Mines, Mo. | Mulgrew, Fr. P., Philadelphia, Pa. | Young, Alfred, Princeton, N. J. |
| Fox, Thomas, Philadelphia, Pa. | Muhlsiepen, H., Third street, St. Louis, Missouri. | Young, Edmund, Georgetown, D. C. |
| Fox, Martin, Minnesota Mine, Mich. | Mulholland, David, Manyunk, Pa. | Young, N. D., Washington, D. C. |
| Foxhuber, Joseph, Newport, Ky. | Mulledy, Thomas F., Baltimore, Md. | Zawistoski, John, Buffalo, N. Y. |
| Francais, N, Charenton, La. | Mullen, Ambrose, Philadelphia, Pa. | Zeigler, C, St. Louis, Mo. |
| Franscioli, Joseph, Brooklyn, N. Y. | Mullen, Daniel, Waterbury, Ct. | Zimmer, P., Pittsburgh, Pa. |
| Frauendorfer, A., St. Joseph's Prairie, Min. | Mullen, J. L, New Orleans, La. | Zoeller, A., Syracuse, N. Y. |
| Frauenhoffer, Thos., McIIenry, Ill. | Muller, Tobias, Allegheny, Pa. | Zoegel, J., Chicago, Ill. |
| Frere, L., Harrisburg, Ohio. | Muller, Eugene, Portland, Me. | Zorn, Seraphin, La Croix, Mich. |
| Frey, Bonaventure, Marshfield, Wis. | Muller, F., Natchez, Miss. | Zwickert, Dominic, Cumberland, Md. |
| Frish, John B., Ashland, Pa. | Muller, P. Joseph, Baltimore, Md. | Zwinge, Capistran, Teutopolis, Ill. |
| Frischbier, Peter F., Buffalo, N. Y. | Muller, Michael, Annapolis, Md. | Vanderpool, Theo., New France, Ind. |
| Fritsch, B., Buffalo, N. Y. | Mulligan, John, D.D., Norwalk, Ct. | Van de Mergel, John B., Bear Creek, Ky. |
| Frollot, F., Plaquemine, La. | Mulvey, T., Petersburg, Va. | Van den Brock, JohnB.,Himmelgarten, O. |
| Fuber, A., Potosi, Wis. | Munschina, Alph., Lanesville, Ind. | Van der Heuvel, Anthony, Frederick, Md. |
| Fuchs, Frederick, Huntington, Ind. | Murray, Edward, Fall River, Mass. | Van der Greene, Odilo, Bellefonte, Pa. |
| Fulton, Robert, Georgetown, D. C. | Murray, John, Orange, N. J. | Van Emstede, Nicholas, Rochester, N.Y. |
| Fusseder, F., Cascade, Wis. | Murray, P. B., Mackinac, Mich. | Van Erp, F., Grand Rapids, Mich. |
| Gache, H., Spring Hill, near Mobile, Ala. | Murray, Thomas, Stillwater, Min. | Van Gennip, John, Dexter, Mich. |
| Gachet, Anthony A., Marshfield, Wis. | Murphy, Edward, Fall River, Mass. | Van Goch, J. C, Osage Mission, Kan. |
| Gacon, Claude, St. Martin's, near Fayetteville, Ohio. | Murphy, John, Glenn's Falls, N. Y. | Van Hulst, Adrian, St. Louis, Mo. |
| Gagnepain, U., St. Joseph's, New Orleans, La. | Murphy, J., Hannibal, Mo. | Van Luytelaer, John, Dallas, Mo. |
| Gagliano, Sisto da, Buffalo, N. Y. | Murphy, M., New Brighton, S. I., N. Y. | Vanino, Erhard, St. Marystown, Pa. |
| Gahr, Eberhard, St. Paul, Min. | Murphy, Matthew, Calais, Me. | Van Mierlo, H., New Westphalia, Mo. |
| Gailland, M., Pottowatomie Mission, Kan. | Murphy, Peter J., New York. | Van Paemel, Angelus, La Pointe, Mich. |
| Galberry, Thomas, W. Haverford, Pa. | Murphy, P. J., Mendota, Ill. | Van Paemel, Ed., Curunna, Mich. |
| Gallagher, H. P., San Francisco, Cal. | Murphy, P., Fitchburg, Wis. | Van Renterghem, H., Mt. Clement, Mich. |
| Gallagher, Joseph A., San Francisco, Cal. | Murphy, Thomas, Wilmington, N. C. | Venuta, Aloysius, Hudson city, N. J. |
| Gallagher, M. P., Springfield, Mass. | Murphy, Wm. S., Col., Fordham, N. Y | Vercruysse, Aloysius, Colville, W. T, |
| Gallagher, Michael, Philadelphia, Pa. | Mutsaers, Clement, Croghan, N. Y. | Verdin, John S., St. Louis, Mo. |
| Galtier, Lucien, Prairie du Chien, Wis. | Myers, Henry, Pikesville, Md. | Verhoef, Wm. C, Bay Settlement, Wis. |
| Gamber, G., Carondelet, Mo. | Nachon, F., Grand Coteau, La. | Verhoegan, Peter J., St. Charles, Mo. |
| Gambosville, Louis, New York. | Nagel, R., Monona, Iowa. | Verreydt, F. L., St. Louis, Mo. |
| Gandes, Seb., St. Mary's Home, Ind. | Nagel, Peter O, Wilkesbarre, Pa. | Verrina, Anthony, Bouligny, La. |
| Gandolfo, Hippolytus, Emmetsburg, Md. | Nattini, E. M., Santa Clara, Cal. | Vespre, F. X., Philadelphia, Pa. |
| Gangloff, M., Memphis, Tenn. | Naughton, J., Buffalo, N. Y. | Vetromile, E., Baltimore, Md. |
| Ganter, Sebastian, Marystown, Ind. | Navarron, Louis, Perrin's Mills, Ohio. | Vetter, Joseph, Buffalo, N. Y. |
| Gardet, Auguste, Victoria, Tex. | Nealis, John T., Memphis, Tenn. | Veyret, Frs., Santa Clara, Cal. |
| Garesche, Frederic, St. Louis, Mo. | Neligan, W. H., New York. | Vialleton, Anthony, Grand Coteau, La. |
| Garibaldi, John, Los Angeles, Cal. | Neras, M, Nacogdoches, Tex. | Vicinanza, Camillus, Port Tobacco, Md. |
| Garin, A., Plattsburg, N. Y. | Newfeld, F. L., Pottsville, Pa. | Vigilante, Livy, Port Tobacco, Md. |
| Gartland, E. F., Pittsburgh, Pa. | Neyer, Anthony, Baltimore, Md. | Vigil, Manuel, Santa Fe, N. M. |
| Garvey, Peter, Brownsville, Pa. | Neyron, Louis, New Albany, Ind. | Vignolles, E., Brownsville, Tex. |
| Gatz, I., Winfield, New York. | Nicola, Philip, Philadelphia, Pa. | Vignonet, E., St. Michael's, La. |
| Gaudet, Auguste, Brownsville, Tex. | Nicot, M., New York. | Vila, James, Santa Barbara, Cal. |
| Gautrelet, F., Spring Hill Col., near Mobile, Ala. | Niebuhr, N., Peoria, Ill. | Vilarrasa, F. S., Benicia, Cal. |
| Gaye, J. M., Brownsville, Tex. | Niederhauser, Peter P., Annapolis, Md. | Villars, J. B., Keokuk, Iowa. |
| Gayner, D., Perkinsville, N. Y. | Niederkorn, W, St. Louis, Mo. | Villiger, Burchard, Georgetown, D. C. |
| Gaynor, Patrick, New London, Ct. | Nierman, A., Davenport, Iowa. | Villiger, George, Bohemia, Md. |
| Gazzoli, Gregory, Ignatius, Wash. Ter. | Nigg, F. X., Pulaski, Ind. | Vinyes, Vincent, Benicia, Cal. |
| Geis, Bernard, Pomeroy, Ohio. | Nobriga, Jerome, New York. | Vital, J. J., Portland, Ky. |
| Georget, Henry, Natchez, Miss. | Noethen, Theodore, Albany, N. Y. | Vogel, J. A., Nashville, Tenn. |
| George, F. X., Doylestown, Pa. | Nogues, Peter, St. Louis, Mo. | Voll, John, Newport, Ky. |
| Geraghty, J. B., Sinsinawa, Wis. | Noiseux, Isidore, Columbia, N. H. | Vollmeyer, J., York, Pa. |
| Gernbauer, Matthew, Cross Plains, Wis. | Nolan, Wm., Pittsburgh, Pa. | Wachter, Francis J., Haycock, Pa. |
| Gergaud, L., Munroe, La. | Noonan, Patrick, Rockport, Pa. | Wachter, Nich., Cincinnati, O. |
| Gerrety, B., Brooklyn, N. Y. | Norris, J. W., D.D., Madison, Wis. | Wadhams,. E. P., Albany, N. Y. |
| Gerry, F., Buffalo, N. Y. | Nota, Leonard, Georgetown, D. C. | Wagner, PauL St. Wendell's, Ind. |
| Gervais, Marie, Newark, N. J. | Nugent, Patrick, Bristol, Pa. | Waldron, E. Q., Baltimore, Md. |
| Geyerstanger, Charles, Coyleville, Pa. | Nuyts, J. J., Bay Settlement, Wis. | Waldron, John, Chicago, Ill. |
| Ghoets, John, San Jose, Cal. | Nycolin, J. B., Waterville, Me. | Walker, David, Cincinnati, O. |
| Gibbs, A. P., Laurenceville, Pa. | Oakley, M., St. Xavier's College, Cincinnati, O. | Walker, Jacob, Long Green, Md. |
| Gibbons, D., Apalachicola, Fla. | Oberhofer, Franz Joseph, Erie, Pa. | Walker, O. P., Marietta, O. |
| Gibson, James, Crompton, R. I. | Obermeyer, L., Baltimore, Md. | Wallace, M. A., Phoenixville, R. I. |
| Gibson, M. W., Potosi, Wis. | Oberrauller, Michael, Kenosha, Wis. | Walsh, Francis, Lansing, Iowa. |
| Giedl, Wolfgang, Turkey Creek, Ind, | Obermulher, H., Cleveland, O. | Walsh, John, Hollidaysburgh, Pa. |
| Gieson, Henry, Philadelphia, Pa. | O'Beirne, --, DeWitt, Iowa. | Walsh, John S., Brandywine, Del. |
| Gifford, John W., Waterloo, Ill. | O'Beirne, James, Flushing, N. Y. | Walsh, Maurice, Tamaqua, Pa. |
| Gilfoyle, Patrick, Newport, Ky. | O'Beirne, P., Roxbury, Mass. | Walsh, Nicholas, Ivy Mills, Pa. |
| Gilmour, R., Cincinnati, Ohio. | O'Branigan, K., Crossingville, Pa. | Walsh, P., St. Louis, Mo. |
| Gillin, E., Michigan city, Ind. | O'Brian, Edwd. J., New Haven, Ct. | Walsh, Thomas, Summitville, O. |
| Gillespie, N. H., Notre Dame, Ind. | O'Brien, James, St. Louis, Mo. | Walsh, Thomas, Meriden, Ct. |
| Gillen, Henry, Bangor, Me. | O'Brien, John, Lowell, Mass. | Walsh, Thomas, Jefferson, Pa. |
| Gillick, P., Greenville, R. I. | O'Brien, M. A., Springfield, Ky. | Walsh, Thomas, Brooklyn, N. Y. |
| Gilligan, John C, Lockhaven, Pa. | O'Brien, Michael, Buffalo, N. Y. | Walsh, Thomas, Wytheville, Va. |
| Giraudon, James, Laredo, Tex. | O'Brien, Patrick, St. Louis, Mo. | Walsh, W., Jefferson city, O. |
| Giperich, Maurice, Louisville, Ky. | O'Brien, Thomas, Lima, N. Y. | Walters, John H., Sweet Springs, Va. |
| Giustiniani, J., Baltimore, Md. | O'Callaghan, Benjamin, Goshen, N. Y. | Walworth, C. A., Troy, N. Y. |
| Glennan, Patrick, Providence, R. I. | O'Callaghan, Eugene, Owensboro, Ky | Wapelhorst, C, St. Charles, Mo. |
| Glennan, Patrick A., Providence, R. I. | O'Callaghan, E., Cleveland, O. | Ward, J. A., St. Joseph Col., Philadelphia, Pa. |
| Gillick, Philip, Attleboro, Mass. | O'Connell, J. J., Columbia, S. C. | Ward, Patrick, Volcano, Cal. |
| Gleason, William, Buffalo, N. Y. | O'Connell, Joseph, Columbia, S. C. | Ward, Patrick A., Chicago, Ill. |
| Gleeson, Bart., Flatbush, N. T. | O'Connell, L., Columbia, S. C. | Ward, Stephen, Morrisania, N. Y. |
| Gloyd, John C, Hickory P. O., Md. | O'Connor, A., Prairie du Chien, Wis. | Warlop, B., Adrian, Mich. |
| Gluck, Gerhard, Mariastien, Ohio. | O'Connor, John B., Cleveland, O. | Watson, George, Frederick, Md. |
| Gominer, J. G., Trenton, N. J. | O'Connor, D., Charlestown, Va. | Wayrich, Wm., Cumberland, Md. |
| Godez, George, "Westphalia, Mich. | O'Connor, F., Kensington, Philadelphia, Pa. | Weber, Joseph, St. Louis, Mo. |
| Goebbels, Joseph, Sharon, Pa. | O'Connor, Jeremiah, Vicksburg, Miss. | Weber, P., Oldenburg, Ind. |
| Goeldlin, John, New Westphalia, Mo. | O'Connor, James, Pittsburgh, Pa. | Wehrle, M. P., Newport, Mich. |
| Goiffon, Joseph, Pembina, Min. | O'Connor, Martin, Buffalo, N. Y. | Weikamp, J. B., Lacroix, Mich. |
| Goller, F., St. Louis, Mo. | O'Connor, Michael, Youngstown, O. | Weikmann, J. F., Port Washington, Wis. |
| Gombitelli, G., Alleghany, N. Y. | O'Connor, N., Suspension Bridge, N. Y. | Weinhardt, Frs., Sac city, Wis. |
| Gonant, Charles, Assumption, Ill. | O'Connor, R,, West Philadelphia, Pa. | Weinzoephlen, R., New Alsace, Ind. |
| Gonnard, J., Washington, Tex. | O'Connor, W., Lawrence, Mass. | Weiss, F. X., near St. Genevieve, Mo. |
| Gonzales, J., Mission Santa Barbara, Cal. | O'Donoghoe, James, Portsmouth, O. | Weiss, M., Menomonee, Wis. |
| Gostenschnigg, G., Chillisquaque, Pa. | O'Donoghue, M., Ironton, O. | Weissemberger, Jas., Mulhausen, Ind. |
| Gouesse, F., Detroit, Mich. | O'Donoghue, Jeremiah, Norristown, Pa. | Welby, Miguel, Isleto, N. M. |
| Grace, Philip, Pacific, Mo. | O'Donnell, James, Lawrence, Mass. | Welch, Edwd. H, Georgetown, D. C. |
| Granger, Alex., Notre Dame, Ind. | O'Donnell, John, Nashua, N. H. | Wendel, Emilien, New Braunfels, Tex. |
| Grandeler, Christopher, Manayunk, Pa. | O'Donnell, Ed., Bardstown, Ky. | Weninger, F. X., Cincinnati, O. |
| Grassi, Nicholas, San Francisco, Cal. | O'Donnell, N. J., Verplanck's Point. N. Y. | Westerholt, J., Delphos, O. |
| Graves, James, Troy, N. Y. | O'Donnelly, J. J., Trenton, N. J. | Weutz, Joseph, Fort Wayne, Ind. |
| Gray, Joseph, Lowell, Mass. | O'Driscoll, Edmund, Bardstown, Ky. | Whelan, Daniel, Lewiston, Me. |
| Grey, Peter, Columbia, Cal. | O'Dwyer, P., St. Charles, Ill. | Whelan, David, Cincinnati, O. |
| Gresselin, C., St. John's Col., Fordham, N.Y. | O'Dwyer, Patrick, Collinsville, Ct. | Whelan, David, Philadelphia, Pa. |
| Griffin, H. F., near Ellicott's Mills, Md. | O'Farrell, Francis, Buffalo, N. Y. | Wheeler, Dennis, Mount Pleasant, Iowa. |
| Grignon, M. F., Natchez, Miss. | O'Farrell, M., Cherrymount, Iowa. | Wheeler, Wm., St. Louis, Mo. |
| Grimm, Eugene, Baltimore, Md. | O'Farrell, P., Milwaukie, Wis. | White, Chas. L, Washington, D. C. |
| Gruber, Bart., Williamsville, N. Y. | O'Farrell, Philip A., Phoenixville, Pa. | Wicart, Lucian J., Detroit, Mich. |
| Gstier, Archangelo, Cincinnati, O. | O'Farrell, Thomas, Pittsburgh, Pa, | Wiese, Caspar, Delaware, O. |
| Guerdet, Joseph, Oswego, N. Y. | O'Farrell, Timothy, Brooklyn, N. Y. | Wiget, Bernardine, Boston, Mass. |
| Guerard, P., New Orleans, La. | O'Flagherty, Edwd., Crawfordville, Ind. | Willie, Lambert D., White Sulphur, Ky. |
| Gueguen, J., Highland, Ind. | O'Flaherty, Thomas, Elmira, N. Y. | Williams, J. J., Boston, Mass. |
| Guerin, John, San Miguel del Bado, N. M. | O'Gara, Thomas, Freeport, Ill. | Wilhelmi, F., Mariastein, O. |
| Guerrieri, A., Santa Clara, Cal. | O'Gorman, Richd., Falls village, Ct. | Wimmer, Luke, Butler, Pa. |
| Guillou, J. M., Sulphur Springs, Miss. | O'Haran, Dennis, Moyamensing, Philadelphia, Pa. | Winnands, D. M., Carrolton, Ky. |
| Guinand, Symphorian, Biloxi, Miss. | O'Hara, James A., Syracuse, N. Y. | Wingerter, W., Pittsburgh, Pa. |
| Guinand, S., Mobile, Ala. | O'Hara, Wm., D.D., Philadelphia, Pa. | Wippern, F. X., St. Louis, Mo. |
| Gury, Victor, Frelsburgh, Tex. | O'Hea, Eugene, St. Louis, Mo. | Wirth, Joseph, Baltimore, Md. |
| Guth, Michael, French Creek, N. Y. | O'Higgins, Wm., Ironton, O. | Wirzfield, A., Elizabeth, N. J. |
| Gzrelausky, A., San Antonio del Sapello, N. M. | O'Keefe, Joseph, Pottsville, Pa. | Wisbauer, Mich., Burlington, Wis. |
| Haas, Francis, Marshfield, Wis. | O'Keefe, Matthew, Norfolk, Va. | Wissel, Jos., Pittsburgh, Pa, |
| Hamen, C, Sandusky, O. | O'Keefe, T. D., Barrens, Mo. | Witmann, Corn., Shakopee, Min. |
| | | Wittmer, John A. C, Egypt, O. |
| | | Wittier, Joseph, Cumminsville, O. |
| | | Woerner, Phil., Minersville, Pa. |
| | | Woods, Joseph, New York. |
| | | Wolf, Frederick, Allegheny, Pa. |
| | | Wolf, Sebastian, San Francisco, Cal. |
| | | Wright, Henry, Rockdale, Pa. |
| | | Wust, Joseph, Cumberland, Md. |
| | | Wuyts, Frs., Loretto, Ky. |
| | | Young, Alfred, Princeton, N. J. |
| | | Young, Edmund, Georgetown, D. C. |
| | | Young, N. D., Washington, D. C. |
| | | Zawistoski, John, Buffalo, N. Y. |
| | | Zeigler, C, St. Louis, Mo. |
| | | Zimmer, P., Pittsburgh, Pa. |
| | | Zoeller, A., Syracuse, N. Y. |
| | | Zoegel, J., Chicago, Ill. |
| | | Zorn, Seraphin, La Croix, Mich. |
| | | Zwickert, Dominic, Cumberland, Md. |
| | | Zwinge, Capistran, Teutopolis, Ill. |
| | |
| --- | --- |
| | Welcome to The American History and Genealogy Project (AHGP), an unincorporated not-for-profit network of independent sites devoted to History & Genealogy, and covering North American Countries and Territories. For more information about our group, including how you can join us, please see our About page. |
---
Be sure to add AHGP to your favorites list and check back often.

Webspace for this site is generously provided by

and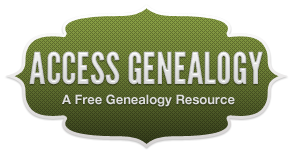 This page is a free service to all Family Historians who are currently doing research in the United States. It is not intended for commercial use. This site may be freely linked, but not duplicated in any way without consent of the contributor.
All rights reserved! Commercial use of material within this site is prohibited!
This page was last updated Wednesday, 30-Nov-2016 20:21:09 EST.
Copyright © 2016~2023 by Sheryl McClure