Part of the American History and Genealogy Project
North Carolina Census 1790 -1840
Many of the Webmasters on AHGP, provide census information. Not transcribed data, like you see on census sites, but data that gives you a idea of where to look for this information. When you can't find that elusive ancestor, give these pages a try.
1790
1800
1810
1820
1830
1840

An AHGP Project © Susan Dorris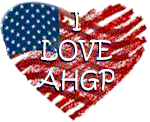 This web page was last updated.
Saturday, 23-Jan-2016 11:19:40 EST
Copyright August @2011 - 2023 AHGP The American History and Genealogy Project.
Enjoy the work of our webmasters, provide a link, do not copy their work